Musicals back on the rise with new films from Pharrell and Channing Tatum
After last year's biggest gamble 'La La Land' turned into a Oscar-winning $427 million hit, the rest of Hollywood are jumping on the bandwagon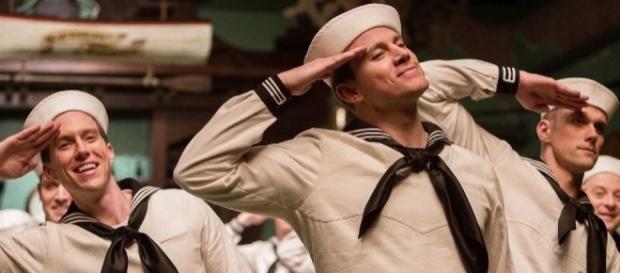 Last year, producer Marc Platt's $30 million gamble on director Damien Chazelle's passion project, a Golden Age-style jazz musical called "#la la land," paid off handsomely with a record-tying number of Academy Award nominations at 14 and a staggering worldwide gross of $427 million. Now, like with "Twilight" and the YA market and "Pulp Fiction" with non-linear, intertwining crime stories, everyone else in the film industry is hoping to replicate this success with their own musical, rather than taking more gambles on risky movies, because right now musicals seem safe for success (until a load of them flop).
Joseph Gordon-Levitt directing Channing Tatum in 'Wingmen'
Following his directorial debut "Don Jon" in which he co-starred with Scarlett Johansson, actor Joseph Gordon-Levitt will now be directing "Wingmen," a musical in which he'll co-star with #Channing Tatum.
They'll play two pilots who crash-land in Las Vegas (sounds thin, doesn't it?). Gordon-Levitt is lightening back up to his days of Seth Rogen comedies "50/50" and "The Night Before" after a serious couple of years portraying real-life figures in dramatic biopics like "The Walk" and "Snowden."
Both Gordon-Levitt and Tatum are apparently talented singers and dancers, and they're eager to show their skills off in their new musical, which is said to be an R-rated cross between acapella girl-com "Pitch Perfect" and Parker/Stone Broadway musical "The Book of Mormon." Michael Bacall, the writer of "21 Jump Street," conceived the movie with Gordon-Levitt and will be providing the script. It'll be a jukebox musical, rather than original like "La La Land." In the meantime, Gordon-Levitt is working on true-life KKK drama "K Troop" and a "Fraggle Rock" movie (two very different projects indeed), and Tatum is working on action-adventure flick "Triple Frontier" and a "Jump Street"/"Men in Black" crossover.
Pharrell Williams' musical is called 'Atlantis'
Fox is bringing yet another musical to movie screens, this one inspired by Pharrell Williams' Virginia Beach upbringing. Pharrell will be producing the new movie, tentatively titled "Atlantis," alongside Gil Netter and Mimi Valdes, with Tony Award-winning Broadway helmer Michael Mayer in the director's chair. This won't be the 10-time Grammy Award-winning singer's first foray into the movie industry: he produced last year's race-and-gender-skewering critical darling "Hidden Figures" and, of course, contributed songs to the "Despicable Me" soundtracks. #Joseph Gordon Levitt