Film: dates to put in your diary for 2017
From Disney to World War 2 there is something for everyone in film this year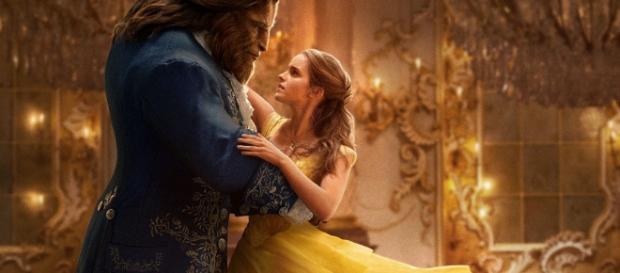 New Year celebrations are well and truly over. When we saw out the year with films like Miss Peregrine's home for Peculiar Children and Collateral Beauty. The question now is what films will we be watching in 2017. While I can`t merely name all of them I am simply going to highlight a few that no one should miss this year.
`Beauty and the Beast` in Cinema`s March 2017
Coming out in March is "Beauty and the Beast" that brings together the worlds of Harry Potter and Downtown Abbey with its main stars Emma Watson and #DanStevens. They play the leads in the familiar #Disney story, Belle is taken prisoner in the beasts castle in exchange for her father`s freedom.
Although frightened Belle enters the castle lonely at first she makes friends with the household staff which include a clock and a teapot, They help her see that there is more to the beasts frightful exterior that first meets the eye. Although initially frightened when she gets to know him she discovers a kindness in him. Unfortunately the outside world doesn't seem to agree they vow to fight a horrific beast who they believe is as ugly as his face. Although this is a new version of an old #Disney story the themes still remain the same. Don't judge someone because of what they look like,
`Pirates of the Caribbean Dead Men Tell No Tales` in Cinema`s May 2017
Hoist the colours up it`s time for another Jack Sparrow movie and some of his companions are back. Captain Jack is being pursued by an old enemy Captain Salazer.
Along with his comrades who have escaped from the death triangle. They are determined to kill every pirate on the sea. Jack sets out to acquire the trident of Poseidon which grants him controller of the seas so he can defeat his old enemy. Johnny Depp returns as Jack Sparrow whilst Javier Bardem stars as Sparrows enemy Captain Salazer along with Geoffrey Rush and Orlando Bloom.
`Dunkirk` in Cinema`s July 2017
This story follows the plan to rescue 400.000 soldiers from enemy forces from "Dunkirk". They will be thrust into a place where hope is a weapon and survival is victory. They will be so close to home that they can touch it, But they wont be able to go back until they have until they have done their duty and helped bring down the enemy. Chaos ensues as boats are blown up and men fight for the right to survive. While spit fire plains fly into war up above them. It has an all star cast including Kenneth Branagh, Mark Rylance, Tom Hardy and even One Directions Harry Styles in his debut. Directed by Christopher Nolan the actors should know that they are in good hands as this is his 10th feature film. #DanStevens