Ant and Dec sign new deal with ITV
TV duo Ant and Dec have signed a new three-year deal with ITV worth £30million.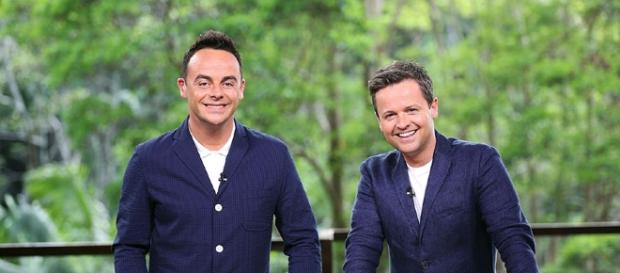 Hit #Television duo Ant and Dec have signed a new three-year deal with #ITV thought to be worth £30million. The contract will ensure the pair appear exclusively on ITV until the end of 2019, meaning they will have been with the channel for over 20 years. Extremely popular entertainment shows such as Britain's Got Talent, Saturday Night Takeaway and I'm A Celebrity...Get Me Out Of Here are therefore safely kept with the presenters that have brought them so much success.
ITV's dynamic duo
Anthony McPartlin and Declan Donnelly have been with ITV since 1998, where they began by hosting Saturday morning TV shows SM:tv and CD:UK before they moved onto prime time entertainment roles.
At the end of 2000 they signed their first exclusive deal with the broadcaster. During their time on ITV they have picked up 12 BAFTAs and 30 National Television Awards and they now host three of ITV's biggest shows. ITV's director of television Kevin Lygo has said that "they are incredibly passionate about television and have that rare ability to connect with audiences of all ages".
In a statement after the signing of the deal, the pair said that they will "continue on the three shows we love as well as exploring further opportunities both in front of and behind the camera", suggesting that there is still plenty more to come from the two 40 year olds. In the meantime, I'm A Celebrity has just started a new series on Sunday nights, meaning that there is plenty of Ant and Dec to be seen for now.
The future of ITV
It is not surprising that ITV are trying to secure the future of their top talent and shows, with the competition of Netflix and Amazon adding to their traditional broadcasting competitors. In September, they signed a new three-year deal with Simon Cowell worth up to £150million to keep The X Factor and Britain's Got Talent on ITV until 2019. Recent dramas such as Victoria have tried to place the broadcaster in competition with the big budget drama of Netflix. This new contract with Ant and Dec shows that ITV are willing to invest in their top names and shows in order to keep their future bright. #ImaCeleb