Russell Brand quits politics as Ed Miliband steps down after Labour Party's defeat
The comedian will back out from politics after realizing that he cannot alter its course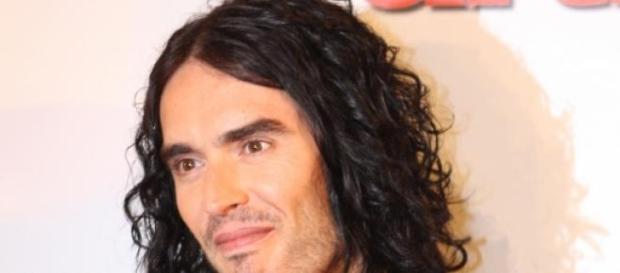 Actor, comedian and campaigner Russell Brand who created a furore of sorts when Labour Leader Ed Miliband came to his residence for an interview with The Trews, has decided to step away from politics. He had ventured into politics and had actively participated in the election campaign to influence the youngsters to vote. Labour Party's defeat at the poll made him emotional and he plans to be away from politics forever.
Calling himself a "bloke" and giving an emotional verdict on David Cameron's victory, Russell in his recent video admitted that he had enough of politics. By his own admission, Russell wanted to make a few changes in the world of politics, in his own little way. He went all out to campaign for Miliband to add to the Labour leader's 'Mili-Brand.' However, this was not to be and thus Brand will refrain from politics, political leaders and their campaigns, in the coming time.
Miliband's interview by Brand was seen as the comedians new found vocations as a political pundit. He was also looked as a political outsider trying to make changed in the traditional politics. The 'Mili-Brand' interview was also seen as a conduit to link political leaders with youngsters who were wary of voting.
Russell Brand had once unabashedly advised the youngsters against voting. He had called voting as a "pointless exercise," and had called leaders as the biggest "frauds."  
In his latest YouTube show on The Trews, Brand delivered an emotionally charged explanation on his views on future of Britain with David Cameron heading the country as the Prime Minister. Expressing his disappointment on having failed after making an entry in the political arena, Brand admitted that he was "not even electable,"
Despite making an announcement to stay away from politics, Brand did not hesitate to comment on the Conservative Party, which has emerged as victorious. He said 'compassion' for vital in the coming five years. Brand presumes that there would be meanness to the disabled, immigrants and the poor people and thus people have to compassionate towards each other. #Celebrities #Cinema #Election 2015