Find out who were the winners of the BRIT Awards
The ceremony, held in London at the O2 Arena, delivered 11 awards to 9 artists.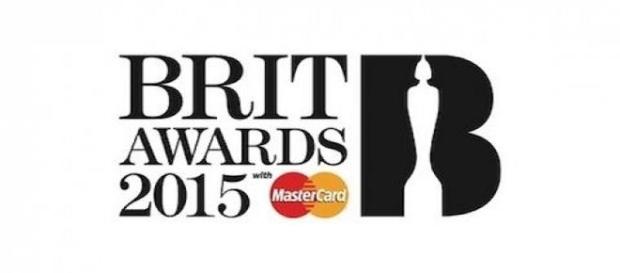 Every year since 1977, the BRIT Awards, given by the British Phonographic Industry, distinguish what is best in British and international #Music industry. This year, of course, was no exception. The gala, which started around 8pm, had as main winners Sam Smith and Ed Sheeran by winning two BRITs each. To recall that Sam Smith was also the winner of this year edition of the Grammys. When it comes to live performances, were artists like Madonna, who fell in her first appearance, after 20 years, or Kanye West who set fire to the stage of the O2 Arena that's worth speak of.
The 2015 edition of the BRIT Awards began with the performance of Taylor Swift's latest single "Blank Space". The artist won the award for "Best International Female Artist", her first BRIT, and thanked to all her English friends, including Ed Sheeran. It was with Ed that the gala began, as the singer won the first award given during the night, corresponding to the category of "Best British Male Artist". Soon after was the turn of Royal Blood to win the category "Best British Group", which was also the first BRIT of the band. In their acceptance speech they confessed that it was "a big surprise", and "even greater for those who do not know who we are." The band, which sold out tickets in just 2 minutes, for concerts in their tour in Europe, performed later with "Figure It Out". Regarding the "Best British Female Artist" was Paloma Faith to win the prize.
Sam Smith, the big winner of this year, and that also performed at the gala, won the awards "Global Success" and "British Artist Revelation." Continuing in male, was Pharrell Williams time to win the BRIT for "Best Male Artist International".
Of the 10 nominees for "Best British Single" was the song "Uptown Funk" from Mark Ronson, with the collaboration of Bruno Mars, who took home the prize. In the category "Best International Group" was the time of Foo Fighters to win the award. To recall that the band won in the same category in NME Awards. The award for "Best British Video", voted by fans, were delivered to One Direction with "You & I". With the Brits out, touring in Japan, Simon Cowell went to the stage to receive the award.
The award ceremony ended as it began. The most important award, the "Best British Album of the Year", which was delivered at the end of the gala, was won by Ed Sheeran, making Sheeran one of the big winners of the night alongside with Sam Smith. When it comes to performances, was Madonna who closed the gala.
Before the performance, everyone was speaking about it, since it was the first time that the singer stepped on the stage of BRIT awards in 20 years. After the performance, everyone will be speaking about it, but not for the best reasons, since the singer gave a fairly showy fall at the beginning of the live performance of her latest single "Living For Love". #Celebrities #Show