Donald Trump accuses Democrats who didn't applaud his speech of 'treason'
Some Democrats who were protesting sexual assault didn't clap for the US President's State of the Union address and he's not happy about it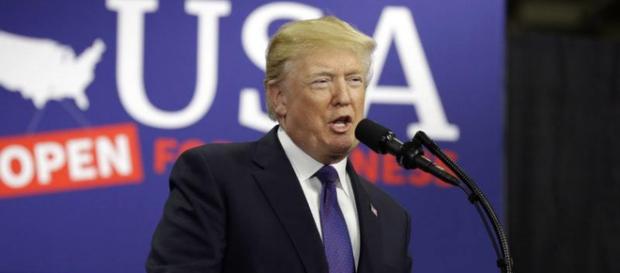 US President Donald Trump gave a State of the Union address the other day, and some Democratic Party officials and #Sexual Assault victims came out to protest sexual abuse and misconduct, which Trump himself has been accused of by many women, by wearing all-black clothing (a la the stars on the red carpet of the Golden Globe Awards last month).
Of course, since these people were making a statement against alleged crimes that were perpetrated by the man who was speaking, President Trump, they didn't applaud the speech. And since they didn't clap for him, the President is claiming that the Democrats and sexual assault victims are guilty of "treason." Yikes.
Someone seeks approval.
Trump calls people who didn't applaud 'like death and un-American'
Addressing a crowd in Cincinnati, President Trump said that the people who didn't clap, in order to protest all those times he allegedly sexually assaulted women and the time he bragged on an "Access Hollywood" bus to Billy Bush about grabbing women "by the p***y," are – and this is a direct quote – "like death and un-American." Don't you think that's a little extreme? It's probably best to just give him what he wants. If you don't clap for him, you're compared to the Grim Reaper and called an enemy of the state. #Donald Trump #MeToo