Al Franken accuser: 'I felt disgusted and violated'
A performer from a USO show alleges that the Democratic Senator 'kissed and groped' her without consent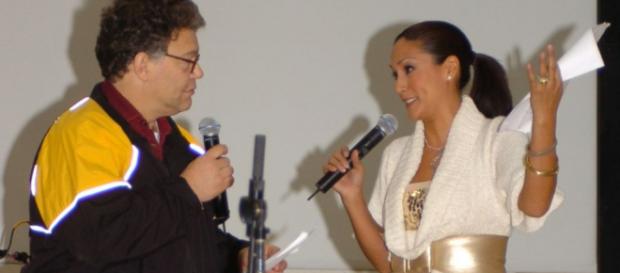 Democratic Senator Al Franken has come under fire recently as he is the latest powerful man to face allegations of sexual assault and misconduct. One such accuser, model Leeann Tweeden, has described the incident involving the former "Saturday Night Live" cast member, saying that he "kissed and groped" her without her consent during rehearsals for a sketch they were performing at a USO show, after which she was left feeling "disgusted and violated."
Franken was headlining the USO show, which also included appearances by country music stars and cheerleaders from the Dallas Cowboys, and he wrote the sketch that involved the kiss himself.
He insisted that he and Tweeden needed to rehearse the kiss. She said they didn't need to rehearse it, but he kept insisting until she agreed, just to get him to "stop badgering" her about it.
Franken apologises for the incident
Then Franken proceeded to rehearse the kiss with Tweeden by "put[ting] his hand on the back of my head, mash[ing] his lips against mine, and aggressively [sticking] his tongue in my mouth." She rushed to the nearest bathroom to "rinse the taste of him out of my mouth." Then when they were performing the skit, she made sure to avoid his lips during the kiss.
The Senator has publicly apologised for the incident, saying that "the most important thing" is that he's "sorry." He said, "I respect women. I don't respect men who don't."