Corbyn refuses to rule out second EU referendum
The Labour Leader seems open to the prospect of a second referendum in light of Khan's comments.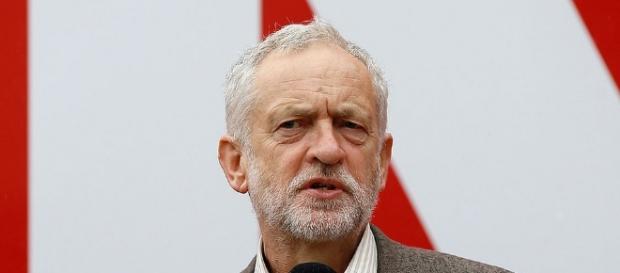 Jeremy Corbyn has refused to rule out the possibility of a Labour government holding a second EU referendum.
His comments come in response to London Mayor Sadiq Khan's speech to the Labour Party Conference in Brighton yesterday urging his party to consider the option of a second vote.
Speaking to Sky News, the Labour Leader said he has always respected the outcome of last year's vote to leave the EU. He added he does not intend to hold a second referendum and that Mr. Khan represents a city which overwhelmingly voted to remain in the trading bloc.
It is "significant" that he failed to deny he was flirting with a second vote
The Guardian said it is "significant" that he failed to deny he was flirting with a second vote.
Mr. Corbyn said in an exclusive interview with Five News that there are some "positives" to Brexit. He acknowledged that leaving the trading bloc will not be easy, but there will be numerous positives about the process, much to the annoyance of Labour activists. He added that exiting the EU will enable powers to be devolved from Brussels to the devolved assemblies in Scotland, Wales and Northern Ireland and to English councils.
Speaking to conference yesterday, Mr. Khan told delegates he will pressure his party to add a commitment to a second referendum on the final Brexit deal in their 2022 manifesto. His calls were supported by Kezia Dugdale, Labour's former leader in Scotland, who said the public has a right to decide what the final arrangement should look like. Ms Dugdale warned activists that Brexit is spiralling out of control.
Nobody has any idea what the final Brexit deal could look like
Andrew Gwynne, Labour's election chief and staunch Corbyn ally, refused to rule out a second vote.
He said nobody has any idea what the final Brexit deal will look like. He said there would be a very serious discussion in the party if Theresa May failed to negotiate an adequate agreement.
There are rumours that Shadow Chancellor John McDonnell has held private meetings with business leaders where he has openly suggested his party could legislate a second referendum in power. A source close to the Evening Standard confirmed that Mr. McDonnell has not backed calls for a final vote.
Mr. Gwynne ordered activists to settle their Brexit differences in a comradely fashion
On Sunday, Mr.
Gwynne ordered activists to settle their Brexit differences in a comradely fashion.
Over the weekend, the London Mayor told The Guardian that Britain may stay in the Single Market if Labour was re-elected. This pledge was repeated by the Shadow Brexit Secretary, Sir Keir Starmer, who informed The Mirror that his party should support a vote on the final Brexit deal if in office.
Prominent Europhiles in the Labour Party like Chuka Umuna have stressed that his party should be committing Britain to remaining a permanent member of the Single Market at their party conference, rebuking calls from his leader for a transitional deal in preparation for a total EU exit.
Mr. McDonnell appeared on Peston on Sunday and told the ITV presenter that Labour is open to the policy of renegotiating the foundations of the Single Market and radically overhaul the four freedoms of capital, services, goods and people.
Shadow Home Secretary Diane Abbott told Sky News she supported the Prime Minister's plans for a transitional deal that would see the UK remain part of the trading bloc until 2021. This would see the Government continue to make payments to the EU's budget whilst Britain retains tariff-free access to the Single Market as the final trade deal is being implemented.
Mr. Corbyn has previously pushed for the Conservatives to consider the option of a transitional deal that would last two to four years, with no mention of a second referendum. This was the unified position of the Labour Party. He retracted from the idea of offering a second vote before the 2017 General Election. Both the Liberal Democrats and the Greens have said they will offer one.
Click to read more
You will watch a video to read the news
or