HSBC boss snubs Macron's attempt to steal City jobs
The HSBC Group Finance Director has vowed to keep his company in London after Brexit.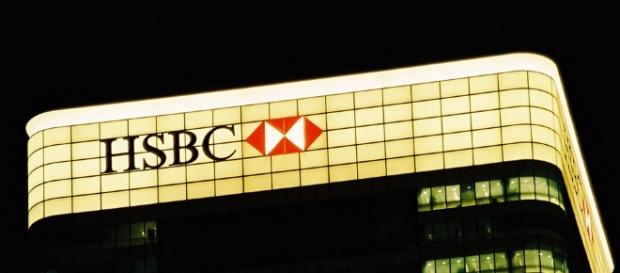 HSBC Group Finance Director Iain Mackay has dismissed the French Government's efforts to steal City jobs, describing London as the financial centre of the globe.
Mr. Mackay has vowed to ensure his company stays in the UK following Brexit, saying to Bloomberg that only a small proportion of his 42,000 strong workforce will relocate to Europe following an obligatory transition. The HSBC boss has expressed his confidence in London, saying that approximately 1,000 employees may need to move to the European supervisory framework.
President Emmanuel Macron's parliamentary representative in London, Alexandre Holroyd, faced an awkward interview with Sky News presenter Adam Boulton, who accused France's En Marche party of using Britain's EU exit as an opportunity to steal employees from London.
The news will come as a huge boost of confidence to the Government's Brexit plans, as German finance minister Wolfgang Schauble tries to persuade British firms to leave the City for Frankfurt. He said Germany's economy is stable.
But the HSBC boss hit back at the German politician, saying it would be unusual for his company to consider Frankfurt as a destination for their post-Brexit operations. He said the only possible destination for the bank's activities once Britain leaves the EU would be France.
London's days as a profound financial centre are over
Yet Boris Collardi, Chief Executive Officer of the Julius Baer Group, said Luxembourg and Frankfurt would become the next financial hubs of Europe once Britain quits the trading bloc. He said London's days as a profound financial centre are over. Claiming his business was ahead of the game, he said London would become the third most important city on the Continent in the future.
However, economist Chris Roebuck said London's infrastructure and location exceeded that of its European rivals.
Paris is ready to steal 20,000 jobs from Britain
Mr. Mackay was quick to refute claims from Gerard Mestrallet, who heads Paris Europlace, an organisation promoting the French capital as the Continent's main financial centre, who said Paris is ready to steal 20,000 jobs from Britain in the event of a 'hard' Brexit. The HSBC boss said he will continue to view London as a financial giant and reassured his employees they have no desire to quit the UK.
The French President's London representative, Mr.
Holroyd, tried to defend his Government's intentions of stealing British bankers in the event of a 'hard' Brexit. This is despite President Macron's statement urging French businessmen to use their influence to convince London companies to move to Paris to build a new financial hub after the UK leaves the trading bloc. Instead, the French politician accused Mr. Boulton of being 'too English' in regards to his accusation and insisted he wanted to help make his nation more competitive.
Despite this, French banking giant Lars Machnenil, chief financial officer of BNP Paribas, said the central purpose of his company was to assist the customer and that it will remain in the UK after it quits the trading bloc. He told CNBC his organisation intends to adapt to a post-Brexit environment.
All British financial institutions would be welcome to relocate to Frankfurt
With the eurozone's current 0.6 per cent growth rate being fuelled by German expansion, senior European figures are trying to entice companies to move to EU cities in the face of what they perceive as chaos in Britain following last year's referendum.
The European Banking Agency is facing offers from 8 cities to host the agency whilst the European Medicines Agency is being fought over between 23 cities. Both of these organisations reside in the Capital. The German finance minister is supporting Frankfurt's bid for the EBA, but he reiterated all British financial institutions would be welcome to relocate to Frankfurt.
Despite increasing anger from British officials, Mr. Schauble said Frankfurt is very similar to an English city, describing it as a home from home.
Click to read more
You will watch a video to read the news
or