Theresa May to visit victims of London fire following criticism of no 'humanity'
May has been guilted into visiting the many injured survivors of the Grenfell Tower fire in hospital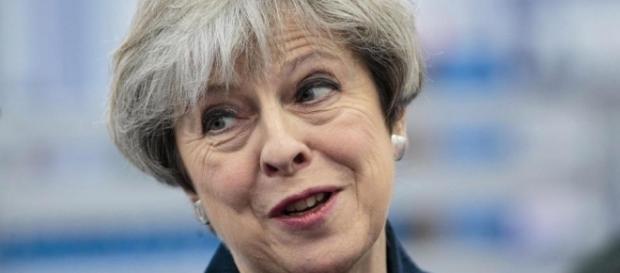 #Theresa May is finally going to visit the victims of the Grenfell Tower fire, the devastating disaster that claimed at least 30 lives, in hospital following criticisms that her failure to meet face-to-face those directly involved in the incident showed that she lacked "humanity." She blamed "security concerns," but that's just a lame excuse. The only thing that's unsafe at #Grenfell Tower is that her chief of staff allowed a fire to burn it down.
Some were saying May was too scared to speak to them because they might hold her responsible since the fire safety procedures were wrong and the precautions in the building totally failed to save anyone in any way, the same way she was too scared to appear in live debates during her election campaign; she's not equipped to be challenged and she doesn't want to be caught off-guard.
But anyway, she's doing it now.
May kept media away and avoided survivors
May showed up to speak to the emergency services working valiantly to rescue whoever they could and contain the 24-storey towering inferno as best they could, but she avoided anyone actually affected by the disaster and never spoke to any of the survivors. It's only now that she's been guilted into visiting them in hospital that she's going to begrudgingly say a word to any of them. #London