London fire: tower block residents tell their stories
After they narrowly avoided a horrific fire, these intrepid survivors shared their stories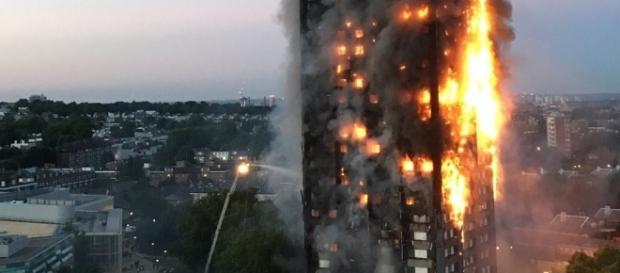 Residents of Grenfell Tower this morning evacuated their homes as the building was engulfed in flames and the #Fire still rages on even now. London Mayor Sadiq Khan has responded and emergency services continue their efforts to rescue those trapped inside. Of the survivors that managed to make it out alive, a few of them have shared their stories and told of what it was like to escape the blaze.
'I'm lucky to be alive,' says one survivor
Six people have been confirmed dead in the Grenfell Tower fire, while more than 50 have been taken across five hospitals in #London and 20 of them are in critical condition. One resident said that when they first heard their neighbour's smoke alarm go off, they "thought nothing of it," and then heard shouting and realised something was up.
He told the Guardian that he feels "lucky to be alive" following the blaze. He added, "I've lost everything I own. I'm standing here in everything I've got."
One resident returned home to Grenfell Tower at around 1:45am to find the building on fire. He called his brother, with whom he lives in a third-floor flat in the building, and told him, "Get out." However, his brother is not his only family living in the building. His uncle, who lives on the 23rd floor of the 24-storey building, is still missing. He said that residents were being told "not to leave the building," but that he realised this was wrong and instead "told them to get down," which may have saved a good few lives. #Tower Block