General election party leaders' debate on ITV: verdict and analysis
ITV was the home of the first televised debate between the party leaders competing for the government in the 8 June election – here's a roundup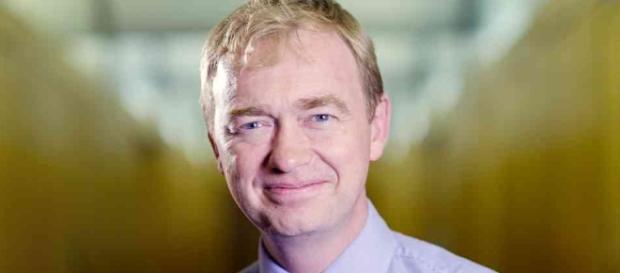 ITV hosted the first TV debate between the leaders of all the political parties you can vote for in the upcoming 8 June #General Election. Now, while it's basically just between the Conservatives and the Labour parties and everyone kind of accepts that, all the other intrepid parties, like the Lib Dems and the Green Party, are still going at it and giving it their best shot, and good on them for trying. Funnily enough, this debate was just between all the parties who don't really have much of a chance at winning the election, since the two who have a shot at winning didn't bother turning up.
Anyway, the ITV debate was pretty weak and unengaging, but there were a few important takeaways from it.
The whole point of the debate was basically for party leaders like the Tories' Theresa May and Labour's Jeremy Corbyn (except not them, because they didn't show up) to defend their policies and what they plan to do, because everyone's faced at least a bit of backlash for everything – nothing is ever received unanimously in politics, and of recent, everything's been particularly divisive for some reason.
Leanne Wood says Theresa May was too scared to show up
Leanne Wood, the Welsh politician and leader of Plaid Cymru, accused #Theresa May of being too scared to show up for the debate, fearing what may come of it. She might be right, she might be wrong – depends on what your thoughts are on Theresa May, really. Also, Wood rightly kicked off at Paul Nuttall, the fool who replaced Nigel Farage as the leader of UKIP, not just because he called her "Natalie" once and she had to correct, but because he then called her "Natalie" a second time.
Where did he get Natalie from? Surely he doesn't think she's Natalie Wood. Natalie Wood is an American actress (and she's dead).
In fact, following on from Leanne Wood making a strong point about Welsh jobs following Brexit and Paul Nuttall failing to even get her name right, that's just a microcosm of how much stronger the female leaders seemed than the male ones throughout the debate. Wood, along with Caroline Lucas and Nicola Sturgeon, made strong arguments and gave bold performances. Tim Farron just told a series of anecdotes to get his points across and the press certainly weren't biting. Perhaps some of the less outspoken onlookers were enjoying his larger-than-life antics, but what are the chances of that?
As Nuttall went on with his classic right-wing immigration excuse for everything – everything in the world boils down to immigration, it's all immigrants' fault, isn't it? – it felt like we were watching a satirical comedy sketch. It was ridiculous. Even the other party leaders at the debate made fun of him for it.
At least Farage knew what he was doing. Paul Nuttall is a clown. And UKIP's campaign has been terrible. In fact, the polls are showing even the Green Party is beating them. Now that's saying something. No offence to the Green Party.
Debate stripped the UK political construct bare – and it has problems
The televised debate took a look under the surface of the way the UK political construct operates, and it's not perfect. For a start, the only two party leaders with a fighting chance of actually winning the election didn't even bother coming for the debate, showing how pointless it was having a debate in the first place. If the two the election is really a race between won't show up, then surely it's a bit of a charade. And the rest just stood there telling everyone how great they are, with none of the others ever really challenging them on it. And furthermore, the two best participators in the debate were arguably Nicola Sturgeon and Leanne Wood – but they aren't even on the ballot! What kind of system are we running here, seriously? #Government