London terrorist attack: pictures emerge of suspect
The 'alleged assailant' who stabbed and killed a police officer has been shot and now pictures have emerged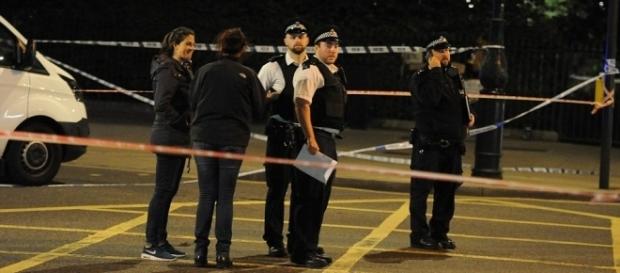 There's been a terrorist attack in London and Prime Minister Theresa May was "40 yards away" on the Parliamentary estate on Westminster Bridge when a 4x4 car ploughed through a crowd of people, leaving two dead and many injured. The "alleged assailant" who stabbed and killed a #Police office was shot by armed police on the scene, and now photos have emerged of the suspect.
Police have gotten their hands on handy photos of the suspect
The suspect is being accused of mowing down a crowd of members of the public on Westminster Bridge with his 4x4 car prior to heading onto the official premises of the estate on which the Houses of #Parliament rest where he stabbed a police officer and got himself shot.
Eyewitnesses were terrified by the sound of gunshots nearby. The attacker went for a second cop after killing the first but luckily he was stopped by armed police before he could kill anyone else, as was his plan, naturally, because he's a terrorist.
The pictures look as though the suspect has two knives lying on the ground around him, and he seems to be dressed in all black in the style of comedian Richard Lewis. They also show paramedics treating the suspect, who is lying on a stretcher nice and comfy and strapped in. How nice for him, the guy who just stabbed a police officer to death. A counter-terrorist investigation (like the kind Jack Bauer would carry out) is being carried out by Metropolitan police. #Terrorism