Brexit: MPs are all for starting the EU leave by as early as the end of March
It was put to a vote at Parliament, and the ratio of for to against is staggering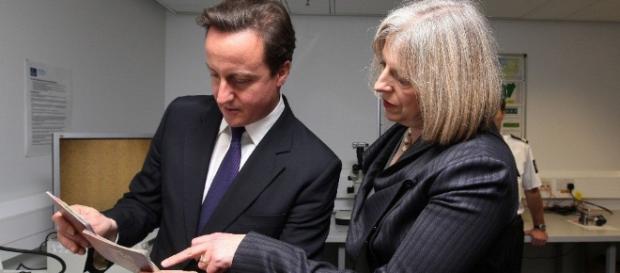 In what has been described as a "historic moment," Members of Parliament have decided to begin #Brexit, the UK's departure from the EU (which is looking to take about ten years to fully take effect, far and wide ramifications considering it only took Cameron a few months of his term to mess everything up), by the end of March next year.
461 MPs voted in favour, while only 89 voted against
A total of 461 MPs voted in favour of kicking off Brexit nice and early, whereas a mere 89 voted against it, probably to allow more time for the revolution or some kind of a flipping of the script that the liberals saddened by the referendum result are all hoping for.
Theresa May's desired outcome came in by a phenomenal 372-vote lead, although the Prime Minister missed the vote as she was off in the Middle East for a business trip.
Ken Clarke was the only Conservative MP to oppose Brexit, reminiscent of the six Republicans who objected to the Iraq Resolution in the face of the 215 who couldn't wait to get started. Clarke stood alongside 23 Labour MPs who also opposed it, with the rest of the votes against it being lefties.
Vote for Theresa May to reveal Brexit plan
Another vote at Parliament is a move to require Theresa May to publish her Brexit strategy before Article 50 goes through. Article 50 is essentially the formal process of leaving the EU, which until Article 50 is triggered, is just something more than half of Britons voted for that resulted in a controversy that forced #David Cameron to resign and is now being planned for by our government, so like Ron Burgundy, it's kind of a big deal.
This vote received a similar landslide vote in favour, because so far, May has been very coy about her plans for handling Brexit. Other than some notes glimpsed in the hands of a Tory aide on CCTV footage of Downing Street, very little is known of her plan, and she has staunchly refused to reveal it, suggesting that maybe she doesn't have one.
Angus MacNeil has some harsh words about Brexit
SNP MP Angus MacNeil was very adamant that if the government didn't start answering the public's questions about the EU leave, it would reflect badly on them and turn the British people against the idea. He said, "No answers is not a black Brexit or a white Brexit. It's not a red, white and blue Brexit. No answers is a yellow Brexit. It's a cowardly Brexit." Is someone going to award him the Guinness World Record for most uses of the word Brexit in one breath? #Politics