Modern careers have changed, giving us better chances to earn the livelihood
Modern careers that you can go with to gain tremendous success in near future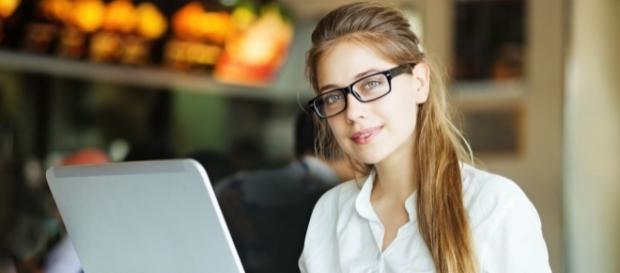 It would not be wrong to say that careers nowadays have been changed to greater extent. There were times when you'd to work 9 to 5 to earn the livelihood, but now situation is entirely changed. You can make a lot of money by opting for an exciting career such as online gaming, #Blogging, internet-based teaching, and so on. Now you can make best and wise use of computer and mobile devices, forgetting completely about the set of ordinary careers including lawyer, bookkeeper, nurse, accountant, and others. Consequently, the youth has started showing more interest in modern-day jobs because these are both fun-filled and a way to make huge amount of income every month.
Check out list of some of the finest and very impressive modern careers.
Professional online gamer
The increased interest in games has led many human beings to become professional online gamers. The spark of job is that it offers plenty of chances to earn a living. Besides this, chances of career growth are high. The top rated online gamers are reportedly making up to $300,000 per month. Another plus point is that you don't need to be a graduate to become dominating online gamer. Your skills, capabilities and dedication would pave your way towards peaks of success. At the same time, you should remember that there is no need to keep yourself restricted. What I mean to say is that you can develop and sell games of all genres, such as games for children, adults, and teenagers etc.
Fashion and lifestyle blogger
Another exciting and modern career that has experienced a boom is blogging. Becoming a fashion and lifestyle blogger can make you earn a lot. Data reveals that bloggers earn money for writing reviews for third party websites and/or with their own blogs. Utilize power of social networking sites and try to get more followers to your fan pages and profiles. This is only way you can generate good revenues from your articles, blog posts, and web content. So, you must think of being one of them who are earning sufficient from this field that can rival some of controversial and hectic jobs.
Online teaching
Unarguably, it is uncertain time for traditional teachers. They have to work hard and compared to this, their earnings are insufficient. At the same time, these individuals face intense pressure due to ever-changing formats of teaching and curriculum. Some of schools and colleges demotivate their teaching staff members if they cannot achieve performance-related targets. The only thing today's teacher can do is opt for online teaching. The spark of job is that you don't need to be answerable to anyone. Your dedication, stamina, and hard work would decide how long you can go in this field. For female tutors who want to remain anonymous, the profession of online tutoring has no alternative. It gives us chance to make something from $1000 to $3000 per month. #OnlineCareer #ModernCareers