British films to look for in 2016
The Mercy is surely going to break the records of previous successful British flicks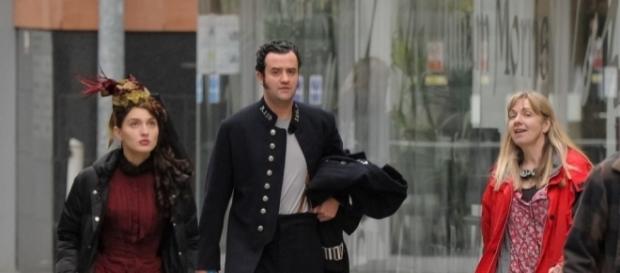 We are expecting that projects like Batman vs Superman, Captain America: Civil War, and X-Men Apocalypse would dominate the cinemas this year. But a couple of British films are not behind the race. Few of them have already been released, and are doing a great business at the box office. On the other hand, a couple of them are expected to be released in next few weeks. Here we have shared the list of #British Movies to look for in 2016.
The Mercy
The Mercy is one of the most anticipated British films. The director of this project is James Marsh, and Scott Z. Burns has written its screenplay. The story of this flick has been inspired by the disastrous attempts of Donald Crowhurst.
This movie has Colin Firth, Rachel Weisz, David Thewlis, Ken Stott, and Jonathan Bailey in the lead roles. Principal photography had begun in Europe back in May 2015. An announcement was made in October 2013 by The Daily Mail that StudioCanal, Blueprint Pictures, and BBC Films would be financing this mega-project. According to Marsh, a couple of water tank scenes have been shot at Mediterranean Film Studios, Kalkara.
The Limehouse Golem
The Limehouse Golem is an upcoming British horror film. Juan Carlos Medina has directed it, while the screenplay writer is Jane Goldman. The film's story has been inspired by 1994's novel named Dan Leno and the Limehouse Golem. Here the main characters have been played by Olivia Cooke, Bill Nighy, and Douglas Booth. Lionsgate would release this film worldwide in a few weeks, a report reveals.
Talking about the story, it is about a series of murders that take place in a distant valley. Who is responsible for these deaths? People try to find out the truths but all in vain. We must admire Johan Söderqvist for composing the score of this flick beautifully.
A Street Cat Named Bob
A Street Cat Named Bob is for those who are looking for a comedy flick. The efforts of the director, Roger Spottiswoode, are admirable, and we expect that this flick would do a great business. The screenplay writers are Tim John and Maria Nation. It highlights the story of a book of the same name, written by none other than James Bowen. The film has Luke Treadaway, Ruta Gedmintas, Joanne Froggatt, and Anthony Head in its cast. According to the sources, it is scheduled to be released on November 4, 2016, in the UK. However, the film would hit the cinemas of the US in the third week of November 2016. #Anticipated Film