The Eurovision Song Contest 2017
For goodness sake, who says that we don't ditch this outmoded nonsense!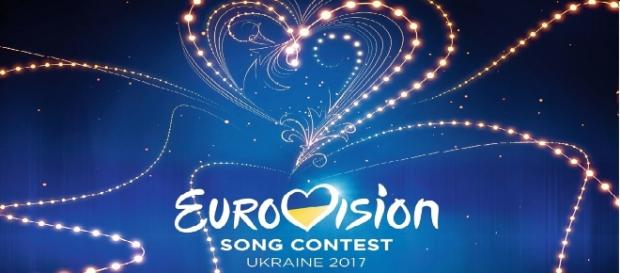 Salvador Sobral, the diminutive singer from Portugal, stepped up to claim the crystal trophy for his country, in a packed Kiev on Saturday night, thus winning the Eurovision Song Contest in front of 200 million TV viewers. He narrowly beat those other great titans of popular music, Bulgaria, and Moldova.
Oh, do give it a rest
The elfin 27-year-old, looking like he had missed a casting call for a stage version of Lord of the Rings, described his win as a 'victory for music', hitting out at what he said was 'disposable music'. He meant that 'Music is not fireworks, music is feeling, so lets try to do this and bring music back, which is what matters.' The ballad written by his sister had all the charm of over-ripe goats cheese - a speciality of his country - and he wrung every note out of the turgid tune like a good grandson of Johhny Ray would have.
At least he had his 10 minutes of fame, being mobbed at Lisbon airport on Sunday morning, before returning to his day job. The goats at least gave him a rousing welcome!
What has Australia got to do with anything?
For years the charade that is Eurovision has run away with itself. Dancing gorillas, plastic horses heads, and yodeling milkmaids do not make memorable songs. We have had heavy-metal Vikings, bearded ladies, and #Boy George wannabees by the bucket load, all trying to grasp 5 minutes of fame with sub-standard material. And of course, it all became overtly politicised when we began to forget where the borders of Europe actually ended, not in Russia, - who did not appear this year - not in Israel, and certainly not in #Australia.
Going forwards
Sadly, I can choose to be harsh, for in a different life I was involved with the British entry, 20+ years ago and I am still suffering sleepless nights because of it.
We need a whole new concept, for after a succession of Congratulations, Boom bang a bangs and Puppets on Strings in the 1960's, which were songs very much of their era, we followed them up with a dollop of the same. This was with Brotherhood of Man and Bucks Fizz in the 70's, which just about brought the winning streak to an end. Apart from 1997, the UK's last win, nothing much has happened since then. We dug up Engelbert Humperdink, whose hit-making days were long behind him and when we embarked on a succession of boy-bands and feminine screechers; we really were barking up the wrong tree. Abba were the one piece of real quality to emerge in the history of the contest, and that was because of the inventive writers behind the phenomena and until we return to that classiness, we should all get used to; Nil points... #Eurovision Song Contest