The Croods sequel is not happening
Sequel to Dreamworks animated comedy has been cancelled by Universal execs.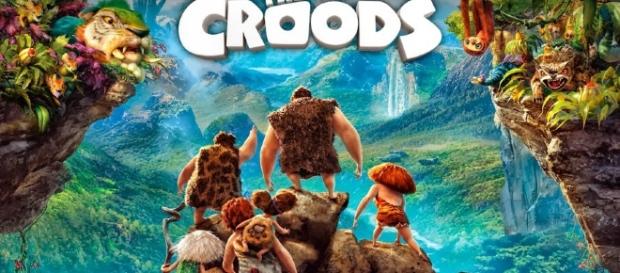 The sequel to the 2013 Dreamworks' animated fantasy comedy has been axed by Universal Pictures. A meeting took place on Thursday, between Dreamworks staff and Universal Pictures Chairman, Donna Langley, to confirm that the film's production was being shut down for the foreseeable future. The film's staff, made up of 30 employees, are being reassigned to other projects, including training and artistic development programs.
The original 'Croods' was vital for Dreamworks
Originally a project for British studio Aardman Animations, and from a story written by former Python John Cleese, the project went to Dreamworks after their five picture deal with Aardman collapsed.
Cleese's collaborator Kirk De Amicco (Quest for Camelot, Space Chimps) partnered with Chris Sanders to direct the film, which had changed from a buddy comedy to a family adventure, and from being a stop-motion project to computer animation. The film starred Nicolas Cage, Emma Stone and Ryan Reynolds, the film was slated for 2011 but delayed to 2013, where it became the 14th biggest grossing film of the year. What's more, it helped reinvigorate Dreamworks after the financial disappointment of 'Rise of the Guardians' (its failure had caused employee layoffs and an $83 million write-off).
The future is uncertain for Dreamworks
While '#The Croods' still carries on in the form of Netflix animated series 'Dawn of the Croods', Dreamworks has endured more disappointments than successes as of late.
The under-performance of 'Turbo' (2013) and 'Mr Peabody and Sherman' (2014) lead to the delaying or cancellation of multiple projects, including 'B.O.O: Bureau of Otherworldly Operations' (which would see Bill Murray as a villainous ghost), 'Mumbai Musical' (reuniting them with 'Prince of Egypt' composer Stephen Schwartz) and 'Puss In Boots 2: Nine Lives & 40 Thieves'. On April 28, 2016, NBCUniversal announced they were acquiring Dreamworks, making it a subsidiary of #Comcast, with a focus on franchising their films more heavily. Their output reflects this, being either sequels (How To Train Your Dragon 3, Shrek 5) or adaptations of popular books like 'Captain Underpants' (2019), with little in the way of original I.P.s on the horizon. #Dreamworks Animation