Fantastic Beasts and Where to Find Them: Latest promos and spoilers
The Harry Potter spin-off's release is getting closer and there are even more new spoilers and promos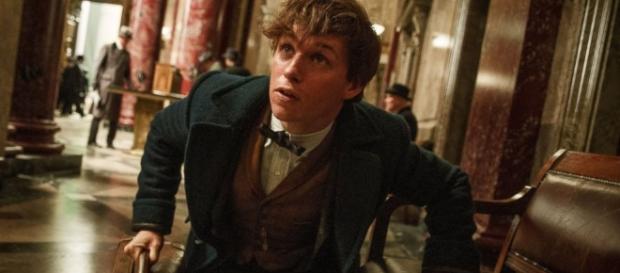 The Harry Potter saga is returning on the silver screen with a spin-off: Fantastic Beasts and Where to Find Them. The movie will be the next installment of the magic world created by J.K. Rowling. The first movie of the trilogy will be released soon: on November 18th and the following day the script of the first #Film will be out in book form. The anticipation is killing us: let's have a look at what we know so far.
The Harry Potter saga was just the beginning
J.K. Rowling conquered us all with the Harry Potter saga. She published the first book of the Harry Potter series, Harry Potter and The Philosopher's Stone in 1997, and the world started to get crazy in love with Hogwarts.
Daniel Radcliffe, Emma Watson and Rupert Grint starred in the eight movies adaptations that were positively reviewed and ended up being an incredible box-office success. Warner Bros didn't want to give up on this special magic world.
Fantastic Beasts: the spin-off
J.K. Rowling successfully expanded the Harry Potter saga, publishing Fantastic Beasts and Where to Find Them in 2001 and other new installments as this year's new play Harry Potter and the Cursed Child Part One. The movie will tell the story of a group of wizards and it will be set in the 1926's New York. Eddie Redmayne and Colin Farrell are the main protagonists. There was a huge buzz around the cast of this new movie. Who is going be part of the prequel? Eddie Redmayne was the one. He will star as Newt Scamander, a wizard who ends up in New York during a research for his Magizoology book.
The protagonist intended to stay for a little while, but his permanence in New York is prolonged because of the No-Maj Jacob (Dan Fogler) who inadvertently disrupts Newt's suitcase. Plenty of dangerous magical creatures are free to wander around the city and  this becomes a threat for the difficult relationship between wizards and the United States. Colin Farrel will star as Percival Graves who is the wizards' world's president's right-hand man that in a sort of catch-me-if-you-can hunt will try to capture Newt.
Fantastic Beasts Spoilers and latest promos
What do we know so far about the movie? The cast includes Samantha Morton who will likely play the film's major villain: Mary Lou. She will be the narrow-minded leader of the sick anti-wizarding group: the Sacred Salemers. The objective of this dangerous covent is to expose and destroy those with magical powers. Ezra Miller will star as Credence, her adopted son. Ezra Miller will also appear in another blockbuster: the DC'S The Flash and Justice League.
There will be new four american houses: the Horned Serpent, the Wampus, the Thunderbird and the Pukwudgie. 
Have a look at the official Fantastic Beasts and Where to Find Them Trailer:
There is also a latest short TV promo that gives us more footage on the Harry Potter's spin-off: 
A new era of magic begins! We missed the incredible magic world created by J.K. We are literally raving for more. This fall season has so many much anticipated movies, as Star Wars Rogue One, Nocturnal Animals and many more. We can't wait to watch them all. Don't miss the follow-up article about another thrilling new movie: Benedict Cumberbatch's Marvel's Doctor Strange.  #harrypotter #Television