Donald Trump's top 5 best, worst and most shocking quotes
We present the Top 5 most eyebrow-raising quotes and comments by the ever-shocking Donald Trump next…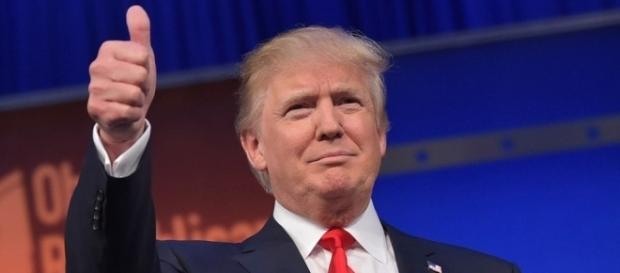 Whether you love him, hate him or really hate him there's no denying the Republican nominee has made quite the name for himself. No stranger to controversy Donald Trump is at the very least - entertaining. He has a few celeb supporters on his side but will he be able to walk away with the winning vote?
There is just 49 days to go the presidential race is heating up and the pressure is on for the businessman and TV personality turned presidential candidate. We can always rely on Donald Trump for providing us with the most ridiculous and outrageous quotes. We decided to provide you with a little bit of entertainment from the man behind the mouth in the lead up to the 2016 election.
Some of his quotes are simply amusing to hear whilst others are downright outrageous. There are a few devastatingly shocking and others are well…exactly what you would assume Donald Trump to say.
On Mexicans
"When Mexico sends its people, they're not sending the best. They're not sending you … they're sending people that have lots of problems and they're bringing those problems with us. They're bringing drugs. They're bring crime. They're rapists. And some, I assume, are good people" said Donald Trump at his presidential announcement speech back in June 2015.
On Rosie O'Donnell
Megyn Kelly: "You've called women you don't like 'fat pigs,' 'dogs,' 'slobs' and 'disgusting animals.'"
Trump: "Only Rosie O'Donnell."
This memorable exchange took place at the GOP debate in August 2015.
On his daughter Ivanka
"Yeah, she's really something, and what a beauty, that one.
If I weren't happily married and, ya know, her father …" said Trump to Rolling Stone magazine in September 2015.
On gay marriage
"It's like in golf. A lot of people — I don't want these to sound trivial — but a lot of people are switching to these really long putters, very unattractive. It's weird. You see these great players with these really long putters because they can't sink three-footers anymore. And I hate it. I am a traditionalist. I have so many fabulous friends who happen to be gay, but I am a traditionalist" said Trump to The New York Times in May 2011
On ISIS
"I'm the worst thing that's ever happened to ISIS" said Trump in an interview with Barbara Walters in December 2015. #ElectionDay #DonaldTrump #Celebrities