5 must see TV shows to watch in 2016
Ever find yourself wondering what are the best TV shows to watch? From Mum, to Flowers to War and Peace we reveal the Top 5 for 2016 next…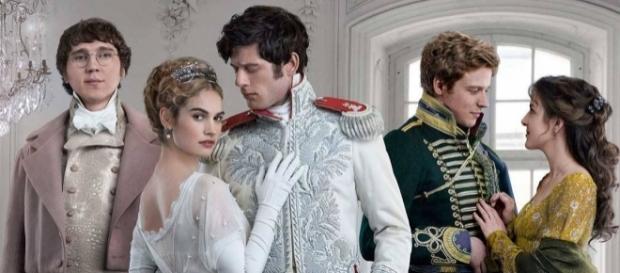 If you're tired of scrolling through endless TV series promos and waiting on new movies to release in theatres then you'll be delighted to hear that we've done all the hard work for you and found 5 of the best #TV shows not to be missed.
From period dramas to highly anticipated sci-fi adventures to drama and crime, there is so much on offer at the moment. If you're anything like us and a fan of binge-watching then this list is just for you.
Check out the Top 5 must-see TV shows for 2016:
Mum
BBC Two's brand new comedy Mum is brought to you by the creative team behind Him & Her. The sitcom tells the story of a mother who is trying to re-build her life following the death of her husband.
We follow her and her family through a year of new beginnings as she sets out to rebuild her life and begin the next chapter. Stars of the show include Lesley Manville, Peter Mullan, Sam Swainsbury and Lisa McGrillis.
War and Peace
War and Peace sees Leo Tolstoy's timeless novel come to life in this six-part adaptation. The series stars Paul Dano, Lily James and James Norton in the leading roles and showcases the Russian conflict with Napoleon as it reaches its peak and reveals the effects on five aristocratic families when their lives change forever. Critics reveal that is may just be the greatest costume drama of the decade and judging by its visual power and seductive storytelling we can't help but agree.
House of Cards 
Coming in at number 3 is House of Cards, which sees a ruthless politician stop at nothing to conquer Washington, D.C.
It stars Kevin Spacey, Robin Wright, Kate Mara, Corey Stoll and Michael Kelly in a stellar cast for the Emmy and Golden Globe-winning political drama. Will the Congressman be able to succeed with the help of his equally manipulative yet ambiguous wife? Only one way to find out…
Flowers
This comedy features the lives of the eccentric members of the Flowers family. It's witty, gloriously dark and sometimes just a little bit depressing. It tells of love and lust, happiness and depression and takes the viewer on a memorable journey through the lives of each of the characters. Flowers is a British, black comedy TV series, written by Will Sharpe and stars none other than Olivia Colman and Julian Barratt.
Hooten and the Lady
Last, but in no way least is the action adventure drama Hooten and the Lady. It stars Michael Landes alongside Ophelia Lovibond as they travel around the globe in search for hidden treasures. Think of it as an Indiana Jones-style drama but with just a few more stamps on his passport. And unlike most films and TV shows, many of the sights and iconic landmarks you'll see are the real deal. #Entertainment