5 Must See Trailers of Upcoming Movies in 2017 - (released up to September 2016)
Dunkirk, Beauty and the Beast.. there are trailers that you just need to watch and watch again.Have a look at the 5 most interesting trailers.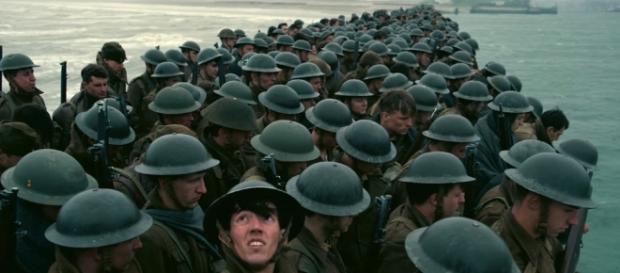 The Fall season has just begun and we have plenty of upcoming movies to rave for. But, what about midseason releases? September has been also full of incredible trailers that are getting us ready for Christmas holidays. Let's recap the 5 most interesting 2017 movies trailers that have been released in these latest months, up until September 2016.
Passengers and Fifty Shades Darker
Passengers: Jennifer Lawrence and Chris Pratt star in this thrilling upcoming sci-fi #Film. It will tell the story of two people who wake up on an unknown spaceship, after years of ibernation. They are going to fall in love and discover troublesome secrets of the galaxy around them.
After Guardians of the Galaxy, Chris Pratt returns to have a role in a space-themed movie and his chemistry with JLaw is incredible. Have a look at Passengers Trailer:
Fifty Shades Darker: It's not the movie that I am raving for, but the trailer has broke a Facebook record for number of viewers. Jamie Dornan and Dakota Johnson return to this silver screen's take on the E. L. James' trilogy Fifty Shades. The movie seems to take a thriller-esque direction in this second installment. The film anthem's Crazy in Love will be played by Miguel. It will be out during St. Valentine's weekend. Have a look at Fifty Shades Darker Trailer:
Wonder Woman, Beauty and the Beast and Nolan's Dunkirk
Wonder Woman is one of the most anticipated movie of 2017. Gal Gadot will star in this origin story about the rise of the girl- power superhero.
She has appeared for the first time as the kickass amazon in Batman v. Superman. The trailer has a Little Mermaid's vibe in a war scenario. DC's comics fans can not be disappointed. Have a look at Wonder Woman Trailer:
Beauty and the Beast: Disney is producing more and more live-action adaptions of their classics. After Angelina Jolie's Maleficent and The Jungle Book, 2017 will be the year of Emma Watson's Belle. The trailer was released some months ago. It will likely get lot of attention. Have a look at the Beauty and The Beast Teaser Trailer:
Dunkirk: Christopher Nolan's new movie will be released in 2017. After the incredible space travelling Interstellar, the British director will tell the story of an historical battle. The first teaser has been released during the premiere of Suicide Squad. One Direction's Harry Styles,Tom Hardy, Mark Rylance and Kenneth Branagh will star. A Nolan movie is an unmissable cinematic event and this one looks also stunning. Have a look at Dunkirk teaser trailer:
These are the hottest trailers that are available in September. New ones will be released in the upcoming months. Don't miss my follow-up article about Wonder Woman and the October's update of this article. #wonderwoman #Cinema