Fiennes makes a controversial choice to portray Michael Jackson
"Shakespeare in Love" actor set to star as the 'King of Pop' in a one-off TV comedy.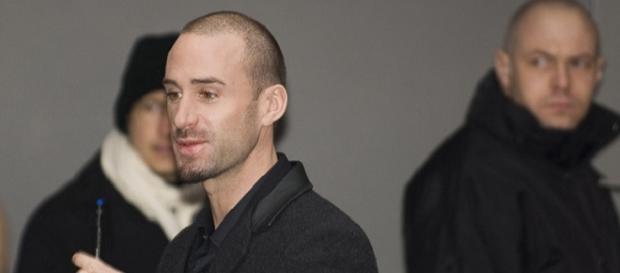 As the furore continues around a perceived dearth of opportunities for black actors in the #Film and TV industry, fresh controversy has been sparked by a rather bizarre choice to portray Michael Jackson in a one-off TV comedy. The Sky Arts' broadcast scheduled for later this year is believed to feature a white actor - none other than Joseph Fiennes – as the 'King of Pop'.
Odd choice for Jackson part
Talented as he no doubt may be, the star of the acclaimed film "Shakespeare in Love" seems an odd choice for the pivotal role. He seems set to take his place in the intriguing drama concerning a road trip involving two other larger than life #Celebrities, Elizabeth Taylor and Marlon Brando.
The premise of the comedy work is that the stars are fleeing New York in the aftermath of the shocking attacks on the World Trade Centre.
Road trip after 9/11 events
The concept is based on the suggestion that Jackson invited the pair to the Big Apple as his guests for a Madison Square Garden concert. In the mayhem that resulted from the flattening of the Twin Towers on 9/11, legend has it that Taylor, Brando and Jackson were unable to catch a flight out of New York. Instead they opted to share a car themselves to get away from the danger and to get back to their homes in Los Angeles.
The alleged trip has been disputed by sources close to Taylor though, with a close friend of the Hollywood legend intimating that she had instead remained in New York to pray in a local church.
Cox and Channing also star
Beside casting 45-year-old Fiennes as Jackson, Brando will be played by veteran Scottish actor Brian Cox ("Troy" and "Manhunter") and the former "Grease" star Stockard Channing will play Taylor.
Commenting on the idea for the film, Fiennes stated that "it's a comedy" and added that it is a "light-hearted tongue in cheek road trip" but is also "poignant about their relationships (of the celebrities involved)."
Fiennes not that surprised
After recovering from the initial 'shock' of the decision to cast him in the part, Fiennes suggested that maybe it wasn't all that surprising after all given that by that time Jackson's skin tone was probably "closer to my colour than his original colour."
Jackson proud to be black
Social media as ever had plenty to say on the subject. Many people took to Twitter to remind users of a famous 1993 interview with Oprah Winfrey, when Jackson denied rumours that he had asked for a white child to portray him in an advert for Pepsi. He vehemently protested at the time that he was "proud to be a black American."
Boycott of Oscars planned
The timing of the announcement couldn't be much worse, given the worrying trend towards a lack of diversity in Hollywood at present. Several noted black film stars and directors are already expected to boycott this year's Academy Awards ceremony, including Spike Lee and Jada Pinkett-Smith. Their decision has been fueled by all of the acting nominees named for the Oscars being white actors and actresses. #Gossip