Michael Jackson documentary to premiere at Sundance Film Festival
Spike Lee's film follows the 'King of Pop' from childhood star to his early days as a solo artist.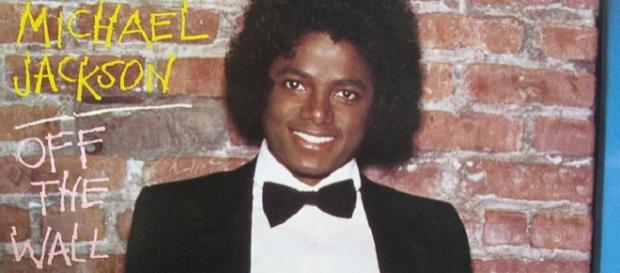 Few stars of the music industry have generated as much interest in their lives than the 'King of Pop', Michael Jackson. Spike Lee was clearly intrigued by the man behind the #Music, so much so that he has made a #Documentary charting Jacko's progression from a childhood star to the early days of his solo career.
Title says it all
With the title "Michael Jackson's Journey From Motown to Off The Wall", viewers can be left in little doubt as to the context of the highly-respected director's subject matter.
Lee covered "Bad" earlier
58-year-old Lee has received two Academy Award nominations during a successful career in films and has previously directed a film in 2012 that had Jackson at the centre of the narrative.
On that occasion the subject was the popular "Bad" album which had been released 25 years earlier.
Humble beginnings
Jackson's humble beginnings in 1958, growing up as the eighth of a family of ten in an African-American working-class family living in Gary, Indiana, were a far cry from his later life as a globally recognised celebrity. Starting out with his brothers in the family group The Jackson Brothers six years later (changed to the fondly remembered The Jackson 5 in 1965), he was on his way to stardom.
Interviews with family and other performers
Lee's film takes a look back to an early stage in the "Moonwalker's" career. It will examine the formative period from young star to the release of his successful "Off The Wall" album in 1979, which is due to be re-released to coincide with Lee's production.
The film will give audiences a chance to hear interviews with several Jackson family members, including Joe, Katherine, Marlon and Jackie.
Other contemporary performers such as John Legend, Pharrell Williams and Mark Ronson also appear on the film, giving some context as to how the album influenced them and provided a legacy for the artists that have come since its release.
Classic tracks
Although not as successful as the groundbreaking "Thriller" album of the 1980s, that set the standard for his contemporaries to aspire to, "Off The Wall" still featured some classic Jackson tracks. US number ones, "Don't Stop 'Til You Get Enough" and "Rock With You" are among the ten tracks featured on the album that have endured down the years. Perhaps the best of all though is the teary "She's Out of My Life".
Premiere at 'Sundance' festival
Fans will be able to get their first look at the intriguing film, including personal archive footage, when it is expected to premiere at the Sundance Film Festival in Utah on 24th January. The festival is set to feature 72 short films in total this year and runs from 21st – 31st January.
Founded in 1981 by the (now) veteran actor Robert Redford, the Sundance Institute is a nonprofit organization providing an opportunity for the arts (film, theatre, and media) to thrive. It showcases new ideas and stories through its public programs such as the annual Sundance Film Festival. #Celebrities