'Jurassic World' will reach $1 billion worldwide in record time
The dinosaur movie is set to pass the $1 billion mark on its 11th or 12th day breaking the previous record of 17 days.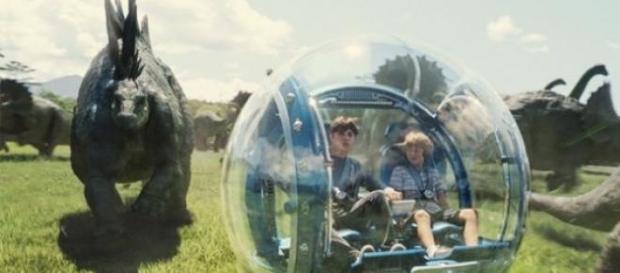 Jurassic World became the highest grossing movie in history on its first weekend by generating a revenue of over $500 million. The #Film has now continued to surpass all expectations by producing an equally successful second week and thus almost reached the $1 billion mark. The dinosaur flick was set back by the premiere of Inside Out, but is still on course to set the new record of surpassing the magical revenue mark.
In its second week of running, the dinosaur movie retained its #1 position at the weekend box office in the United States and worldwide as well. Jurassic World has now sold tickets for $398 million in the States and $583 million overseas to bring its worldwide total to $981 million.
This means the movie will reach the $1 billion mark on its 11th or 12th day, enormously beating the previous record holder Furious 7, which passed the mark in 17 days.
The film is already 23rd on the All Time Money list, but by its current pace should end up in 3rd position at least, behind Avatar's $2.79 and Titanic's $2.19 billion and before Marvel's The Avengers $1.52 and Furious 7's $1.51 billion.
One of the setbacks Jurassic World experienced was the premiere of Inside Out: a breath-taking dream, which performed outstandingly and even broke a record set by Avatar in 2009. The Pixar animation kicked-off with a $91 million debut in the United States making it the studio's second most successful start behind Toy Story 3's $110 million and also sky-rocketing it to the highest grossing original story in the US in its first weekend beating Avatar's $77 million debut.
Inside Out is a 3D computer-animated fantasy set in the mind of a young girl, Riley Anderson, where five personified emotions - Joy, Anger, Disgust, Fear, and Sadness - try to lead her through life as she moves with her family to a new city. The film is well researched in psychology and provides a joyful ride for children and adults alike, which is reflected in the movie's 8.9 IMDB and 98% Rotten Tomatoes score. The Pixar film opened to a total $132 million worldwide, but it has only premiered in 43% of the global footprint. #Cinema