Salman Khan creates box office mayhem with his Kick
Kick garners Bollywood boxoffice super success with Salman Khan's best performance till date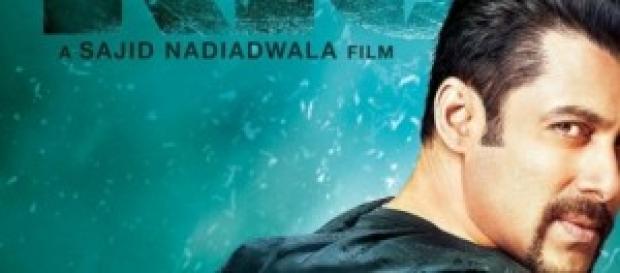 Kick is all about an ordinary man (read crazy) taking charge of the happenings around him and rising above as a superhero. If superheroes did actually exist, then Kick's Devil is the closest you can get to a real life super hero. He has no special powers neither does he promises to clean the whole planet of its bad happenings, Salman Khan's character in Kick resembles his off-screen image a tad lot than expected with the whole social hero doings. When you add Salman Khan, a good script with a social angle to it, few action scenes with his shirt off and a bad guy who can kill his own father for the love of money; what you get is an entertainment treasure like Kick.
The movie starts with antics which only Salman Khan can carry off along with some brilliant comedy timing portrayed by Sanjay Mishra and Archana Puran Singh. While the first half is pacy, the second half is lined up with strong performances by the lead trio Salman Khan, Nawazuddin Siddiqui and Randeep Hooda. Mithun Charaborty shines as Salman's happy go lucky father and Jacqueline Fernandez does nothing more than being glam doll with very scarce screen time.
The movie has already entered the Rs.200 crore club and it will be no surprise if it crosses Rs.300 crores in its lifetime earnings. Salman Khan is known for his strong fan base and an audience which is loyal as hell towards him, while Kick is a treat to his fans; it is also a treat to everyone who loves Bollywood masala movie with a twist.
There are some scenes which will tear you while there are scenes which are an absolute delight to watch and make you smile like the one between Salman Khan and Randeep Hooda where Salman dances on "Saat Samandar Paar me tere piche piche aagayi". The movie promises you full entertainment and delivers the best on emotions and that exactly is the reason for its stupendous success. As far as music is concerned, the tracks "Yaar Na mile" and "Hangover" are praiseworthy and keep playing in your head for a long time even after you leave the theatre. All in all, this Kick will give you a hangover you will not want to go away for a long time. #Celebrities #Cinema