1
Skeleton Lake - Roopkund, Chamoli, India
Discovered in 1942 at around 16,000 ft above sea level, a frozen lake was found to be full of skeletons. It was clear something terrible had happened - it was war time so it was thought to be Japanese soldiers dying of exposure while invading India. It was difficult to date the remains due to the dry, cold air, but they appeared to be from 850 AD. They all died from blows to the head by round objects. A folk song tells of a goddess who rained death on pilgrims with "hard as iron" hailstones.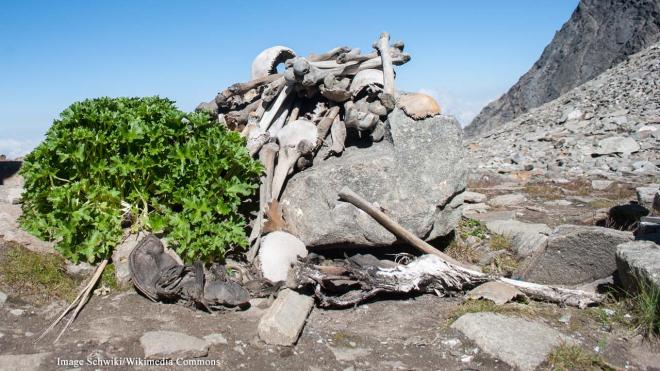 2
Jal Mahal - Jaipur, India
Jal Mahal (Water Palace in English) is set in the middle of Man Sagar Lake. The reservoir was built in 1596 and while only one storey shows in the image, there are four other levels hidden beneath the water. The building was initially intended to be a hunting lodge for the local Raja. However, when a drought hit in the 16th century, locals created a dam, which formed a lake around the building. While inaccessible to visitors, the views from the land are spectacular, especially in the evenings.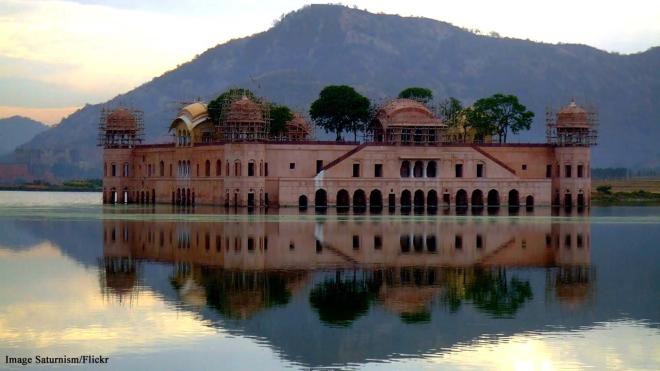 © ALL RIGHTS RESERVED