1
Goat Tower of Fairview - Fairview Cheese & Wine Farm, Paarl, South Africa
Goats are known for loving to climb. They have been known to climb on top of other livestock in a farm to get a better view. Charles Back, the owner of Fairview Wine and Cheese, came up with the idea of building the goat tower in 1981. At the time he had a herd of around 750 Saanen goats, so they probably vie for a spot on the tower. The winery at the farm also came up with the name "Goats do Roam" for their wines, which is a play on the French wine produced in Côtes du Rhône.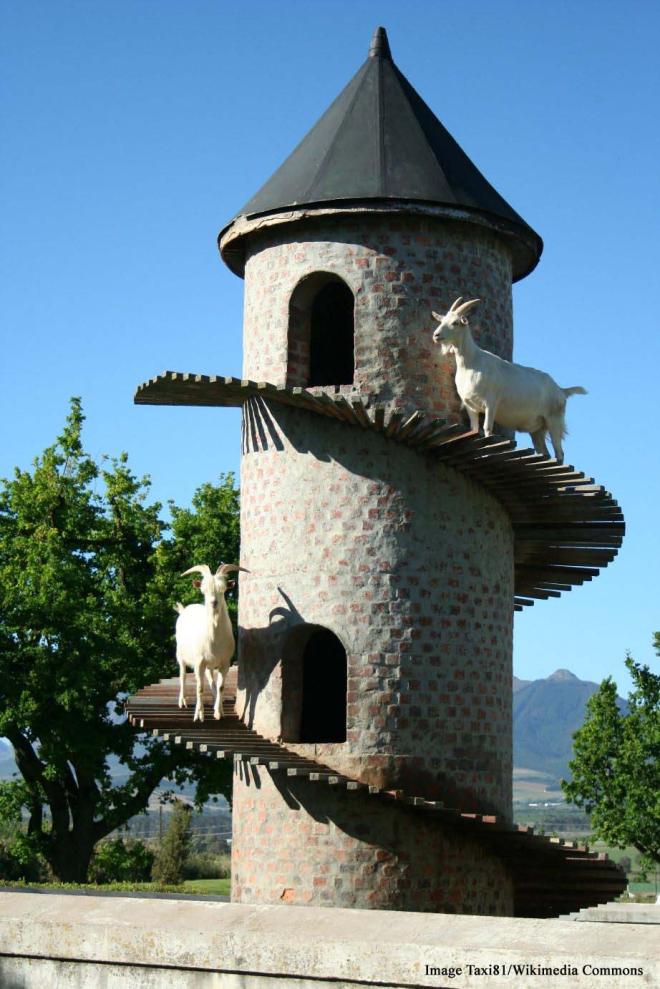 2
Wildebeest Kuil Rock Art Centre - Barkly West Road Barkley West South Africa
The rock art is believed to date back between 1,000 and 2,000 years and are thought to be the sophisticated religious art created by the Bushman or San society in South Africa. It is also believed the engravings were inspired by visions during a trance and were left on the rocks to inspire others. The rock art pictured here is a rhino, but they also depict many other wildlife species, including elephants.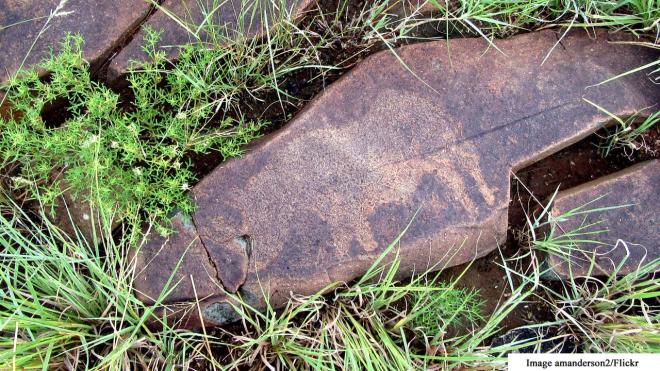 © ALL RIGHTS RESERVED