Sharks may help to cure cancer, plus four other fishy stories in February
Shark DNA could help cure cancer, Salty the Great White meets up with divers, a close photo encounter and more.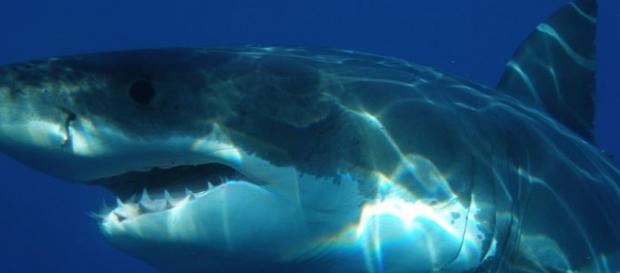 1
Shark DNA may be able to help cure cancer
Sky News reported that great white sharks have special genome stability which helps them fight off cancers. Scientists studying them believe we can learn how to treat cancer from the sharks ability to heal wounds.
2
Salty the great white from Massachusetts
This week, divers in Jupiter, Florida came across Salty the Great White shark from Massachusetts. TC Palm reports the approximately 13-foot shark stuck around long enough for divers to snap some photos .
3
Great White in Australia gets within inches of photographer
News AU reported that a photographer got his hands within inches of the teeth of a Great White. They reported the shark was about 16-foot-long. A photo shows the shark "swimming over to check out the photographer's camera that was dangling in the water."
This news article has been verified through:
https://www.tcpalm.com/story/sports/outdoors/2019/02/18/great-white-shark-florida-coast-salty-shark-massachusetts/2911759002/
https://www.news.com.au/technology/science/animals/photographers-insanely-close-encounter-with-great-white/news-story/f06364c8a8be43593ca901b54f606d06