5 unusual Christmas traditions from all over the world
There's giant lantern displays, the scary Krampus, Kentucky Fried Christmas, roller-blading and a spectacular fireworks show.
Christmas is celebrated in many countries [VIDEO] right across the world. Naturally different countries have different traditions. Some are lovely, while others are just plain scary.
Here we learn about the Giant Lantern Festival in the Philippines, the even scarier side [VIDEO] of "naughty or nice" in Austria, a Kentucky Fried Christmas in Japan, Christmas roller-blading and a Cavalcade of Lights.
1
Giant Lantern Festival, Philippines
Ligligan Parul Sampernandu is held on the Saturday before Christmas Eve each year in the city of San Fernando in the Philippines. The city is known as "The Christmas Capital of the Philippines" as the festival draws spectators from all over the country, as well as the world. Eleven villages (barangays) take part in the competition, vying to build the most elaborate lantern. The word "parul" comes from the Spanish word "farol" meaning lantern.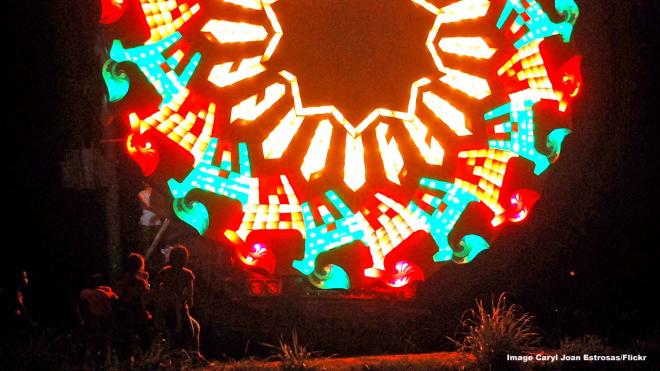 Santa isn't the only one who knows who's been naughty or nice. Austria's version of the Grinch is Krampus, the evil accomplice to St. Nicholas. Each year Krampus roams the streets, with clattering bells and chains, scaring the kids and punishing any that have been bad. Austrian legend speaks of Krampus capturing children and taking them away in his sack. Young men dress up as Krampus during the first week of December each year and especially on the eve of St. Nicholas Day.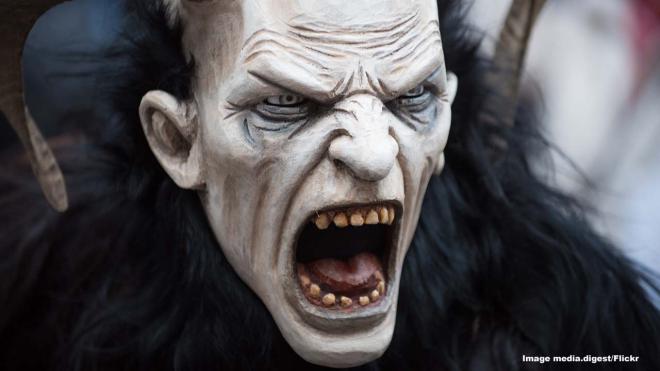 3
Kentucky Fried Christmas Dinner, Japan
While there are some secular traditions, including light displays and gift giving, Christmas isn't really a "thing" in Japan. However in recent years a new and quirky tradition has begun – people enjoy a feast on Christmas Day at Kentucky Fried Chicken. The official KFC Japan website is advertising a Christmas-themed standard bucket or full roast bird along with other fun options, like Moomin small bowls for the kids. Yes, the Moomins are a thing in Japan!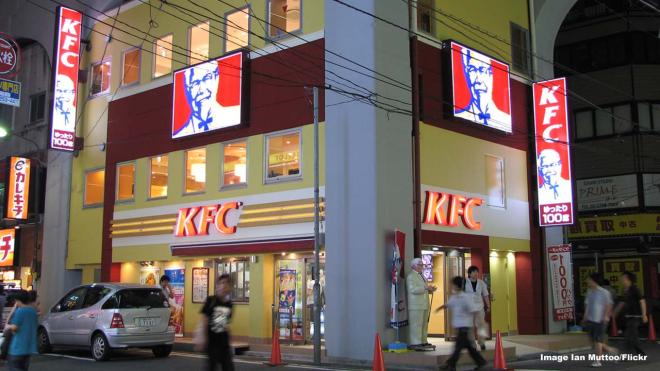 4
Roller-blading to church - Caracas, Venezuela
Residents in Caracas, Venezuela have an unusual tradition. Each year on Christmas Eve, they had to church early in the morning on roller skates. Reportedly the tradition is so popular with the residents that roads are closed to cars, allowing the residents to safely make their way to church. Once they have roller-bladed home again, they then tuck into their unusual Christmas feast of tamales.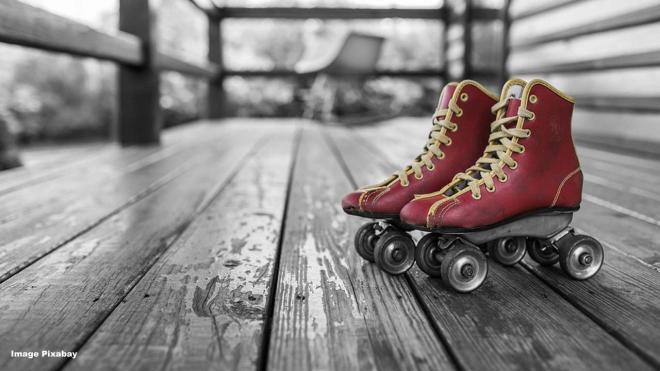 5
Cavalcade of Lights, Toronto, Canada
A rather more normal Christmas tradition exists in Toronto, Canada. They make an official start to the Christmas holidays with a Cavalcade of Lights. The tradition started in 1967 to mark the completion of Toronto's City Hall and Nathan Phillips Square, but it continues today. The Square and a huge Christmas tree are lit with around 300,000 LED lights which shine from dusk until 11 PM every night until the New Year. The event also sees a spectacular firework show.
This news article has been verified through:
https://www.kfc.co.jp/top.html
https://www.toronto.ca/explore-enjoy/festivals-events/cavalcade-of-lights/
Click to read more
and watch the video
or