5 fun and wacky places to visit in London UK
Besides all the normal royal pomp and ceremony, London has a different side. Here we explore five more unusual places to see in the city.
You are visiting London for the umpteenth time and have seen all the major attractions. If you don't want to yet again see Buckingham Palace, Tower Bridge, the Houses of Parliament and the London Eye, explore deeper in England's capital city to find some fun, unusual and often wacky [VIDEO] attractions to visit.
Listed below are a games arcade with a difference, a tribute to Harry Potter, a museum dedicated to cartoons, a toy museum and the exhibits and shows relating to the secretive Magic Circle.
1
Novelty Automation – 1 Princeton St, London WC1R 4AX, UK
Novelty Automation is a games arcade, but don't expect Pacman and the other usual stuff. This is a funhouse made up of often satirical, retro arcade games, all homemade, based on life and lots of fun. Games on offer include practising money laundering or buying a house before you get too old. Try operating a nuclear reactor, winning a Nobel Prize or getting divorced. All this is available for less than £20. The arcade is the brainchild of Tim Hunkin, who takes you on a tour in the video below.
2
Platform 9 3/4 – King's Cross Station, Euston Rd, London N1 9AL, UK
As noted by Atlas Obscura, Platform 9 ¾ is a critical part of the "Harry Potter" story. As King's Cross Station starred in many of the films, they have paid tribute to the fictional platform with a plaque and a luggage trolley embedded in the wall. The platform has been in several locations in the station but now has a permanent spot, close to platforms 9 and 10 under the walkway into the building. Right next door is a book store with a display of Harry Potter books in the window.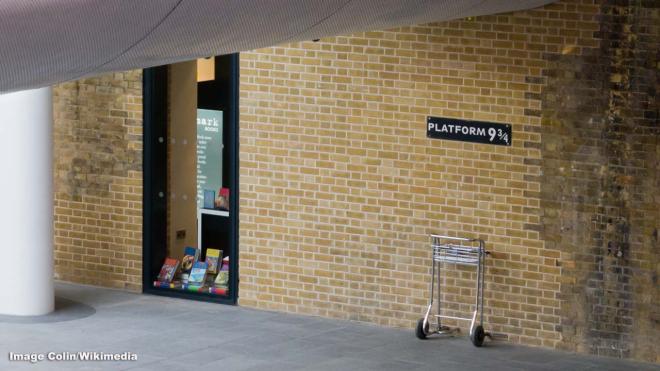 3
The Cartoon Museum – 55 Wells St, Fitzrovia, London W1T 3PT, UK
In 2006, the Cartoon Art Trust – a group of comic artists, cartoonists and collectors – got it into their heads to create a museum exhibiting a collection of satirical and graphic art. The Cartoon Museum is now housed in what was an old dairy and is dedicated to what is often an overlooked art form. Here you will see everything from Andy Capp to political cartoons, including 1,700 original comic strips, 4,000 comics, 5,000 books, as well as animation, caricatures and graphic novels.
4
Pollock's Toy Museum – 1 Scala St, Bloomsbury, London W1T 2HL, UK
Located in a Victorian corner building, the Pollock's Toy Museum is named for Benjamin Pollock, who was among the last printers to create toy theatres. In the 1800s, people loved to assemble craft kits of their favourite stage plays to re-enact the shows at home with the family. The museum displays some of these toy theatres, along with tin soldiers and china dolls from years gone by.
5
Magic Circle Museum – 12 Stephenson Way, Kings Cross, London NW1 2HD, UK
The Magic Circle is a group of British illusionists who like to keep their magic secret. However, there is a collection of fascinating magical artefacts, posters and props to see in the Magic Circle Museum as well as a theatre holding regular magic shows. There is also a library of books to explore relating to the art of illusion throughout history. Pictured here is the famous Houdini's cabinet, but as noted by the Evening Standard you can also see Tommy Cooper's fez on display.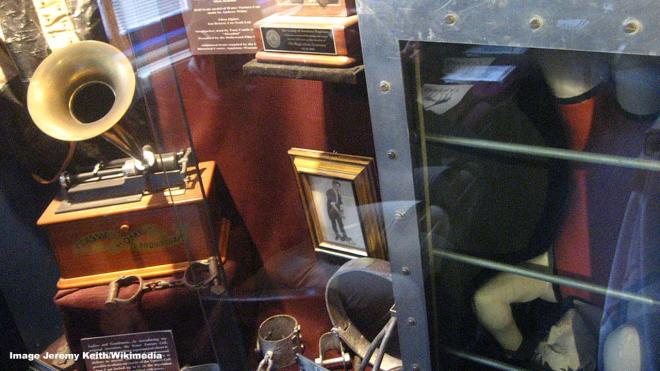 This news article has been verified through:
https://www.atlasobscura.com/places/platform-9-3-4
https://www.standard.co.uk/go/london/arts/london-museums-the-weird-and-wonderful-you-have-to-visit-a3873766.html
Click to read more
and watch the video
or