5 places to go and things to do in Liverpool, UK
Hometown and Mecca of the Beatles, Liverpool has many interesting aspects and iconic sights to see.
Sir Paul McCartney [VIDEO]recently made a trip back to his hometown of Liverpool. Why not follow in his footsteps and visit the fascinating sights of the city [VIDEO]? Surprisingly they are not all Beatles-related, but it wouldn't be a listicle about Liverpool if we didn't include at least some.
Below we find out about a literary riddle in Liverpool, an ancient chapel, a Beatles-related museum and an iconic location and the history of the international slave trade. There is also a photo gallery to explore.
1
Liverpool Central Library – William Brown St, Liverpool L3 8EW, UK
The pavement leading to the entrance of the Liverpool Central Library is engraved with titles relating to books, music and cinema. However, also embedded in the grey granite are a series of seemingly random red letters. These letters form a riddle or puzzle for visitors to try to solve. Could you solve this literary riddle?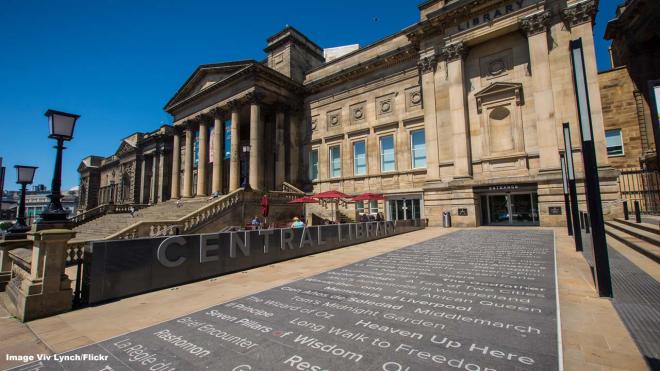 2
Ancient Chapel of Toxteth – Park Road, Dingle, Liverpool, L8 9RF, UK
This sandstone chapel has stood for almost 400 years at the bottom of Park Road. The utilitarian church is still in use today. According to Atlas Obscura, the first minister of the chapel was Richard Mather, who later moved to Boston, USA, where his family became involved in the infamous Salem Witch Trials. Toxteth itself was a royal park with a magnificent forest where King John and his knights would hunt wild boar and deer.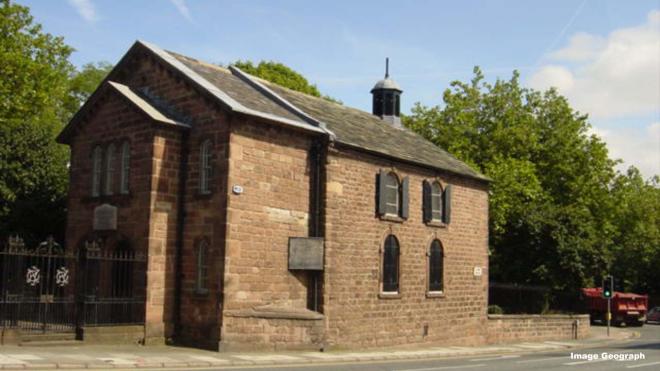 3
Strawberry Field – 16 Beaconsfield Rd, Liverpool L25 6EJ, UK
Behind a scarlet gate, Strawberry Field was originally a Salvation Army orphanage, surrounded by thick woodland. It also backed onto the childhood home of John Lennon. Lennon was inspired by the site to write "Strawberry Fields Forever" in 1966. The site is now a popular pilgrimage for Beatles fans. According to an official website, Strawberry Field is opening to the public and will offer a training and work placement hub for youngsters with learning disabilities.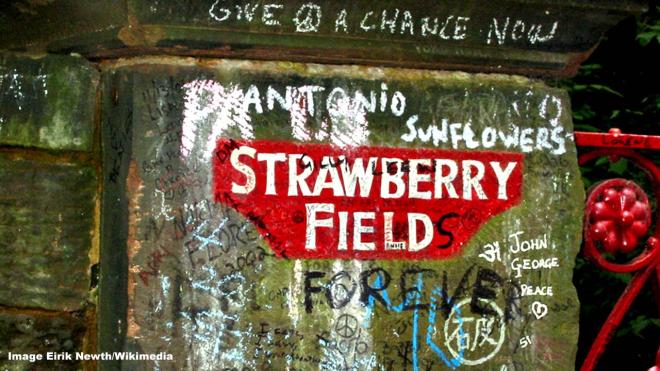 4
The Beatles Story – Britannia Vaults, Albert Dock, Liverpool L3 4AD, UK
The Beatles Story is a museum all about the band and their history. In the museum visitors can see recreations of The Cavern Club, Abbey Road Studios and The Casbah Coffee Club, as well as historical Beatles items including George Harrison's first guitar and John Lennon's iconic spectacles. Learn the detailed history which led to the British Invasion, along with the solo careers of each band member. There's also a Fab 4 Store to buy memorabilia.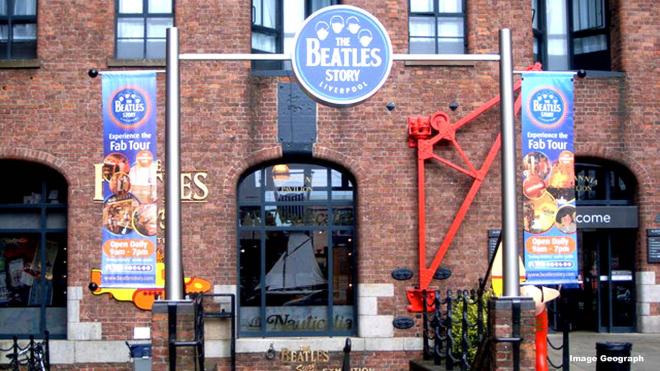 5
International Slavery Museum – Liverpool L3 4AQ, United Kingdom
Still topical in these modern times, the museum explores the history and legacy of the international slave trade. The galleries tell the story of the people from West Africa, their enslavement and eventual fight for freedom. The museum also has exhibits relating to modern day slavery, discrimination and racism.
This news article has been verified through:
https://www.atlasobscura.com/places/ancient-chapel-toxteth
http://www.strawberryfieldliverpool.com/
Click to read more
and watch the video
or