These places in the world need no decorations or costumes to be scary as they are the real deal at Halloween.
Halloween is the time when everyone gets together, dresses up in costumes and puts up decorations to scare each other [VIDEO]. There are several places in this world that do the job just as they are. Let's visit five of them.
When the cemeteries of Paris became too full in the late 18th century, the problem led to people burying their dead improperly or leaving them in open graves. This made the people of Paris sick from the unhealthy conditions in the cemeteries. Authorities created around 200 miles of tunnels beneath the city to store the remains of the dead. Now known as "The Catacombs," the public can view the remains of some of the approximately six or seven million Parisians that were moved down there.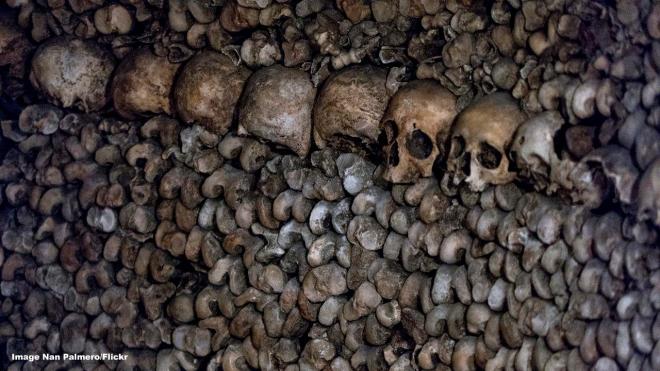 2
Fort of San Cristóbal, Spain
A huge underground fortress was carved into a mountain in the early 1900s. In Spain's Civil War, Franco made the fortress into a prison, where thousands of men were incarcerated within its maze of tunnels and corridors. The prison was notorious for its harsh conditions and many prisoners died of starvation, tuberculosis and executions and were buried secretly in mass graves. These days graffiti writers and paranormal investigators explore its subterranean depths.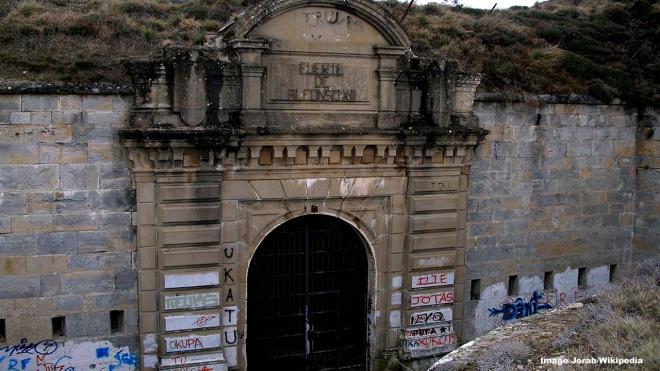 3
Cave of Zugarramurdi, Spain
This cave near Zugarramurdi has an eerie history. Locals believe that during the 17th century the caves were used for witchcraft and other eerie pagan practices. Wild parties and bonfires were held in the caves, which led to one of the largest witch trials in history. More than 7,000 people were put to death during the Spanish Inquisition. These days the town continues the legacy by holding an annual feast around the summer solstice, with lamb roasted on spits and bonfires in the cave.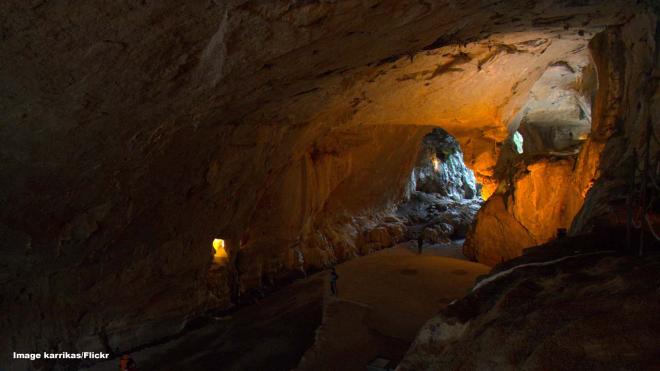 Spreepark is a ruined theme park in Berlin and has been left abandoned for years. The park consists of an eerie mixture of bizarre children's rides, surrounded by life-size statues of dinosaurs. The park was created in 1969 by the government of East Germany and stood there until the Berlin Wall fell 20 years later. While later owned by Norbert Witte, he created weird and wonderful additions to the park but it turned out he had used parts of ride equipment to smuggle cocaine and he was jailed.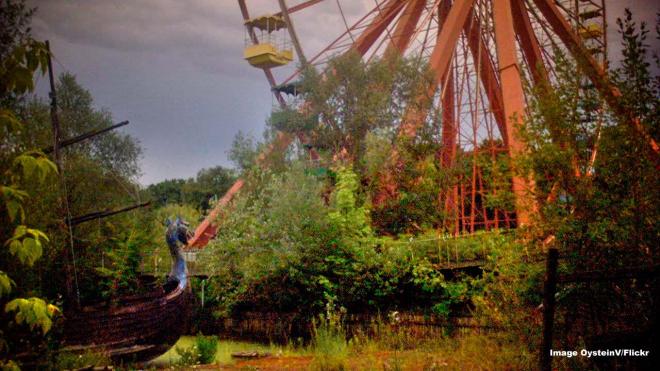 5
Berliner Medizinhistorisches Museum
The Berlin Museum of Medical History was originally founded by Rudolf Virchow in 1899. Before he died in 1902, Virchow added over 23,000 specimens to the museum. It was then used for medical education. Bombing in WWII destroyed all but 1,800 specimens. It was reopened in 1998 and now houses 10,000 specimens, many of which are extremely disturbing, with foetal specimens showing rare deformities. Anyone under 16 can only enter with a guardian due to the disturbing nature of some specimens.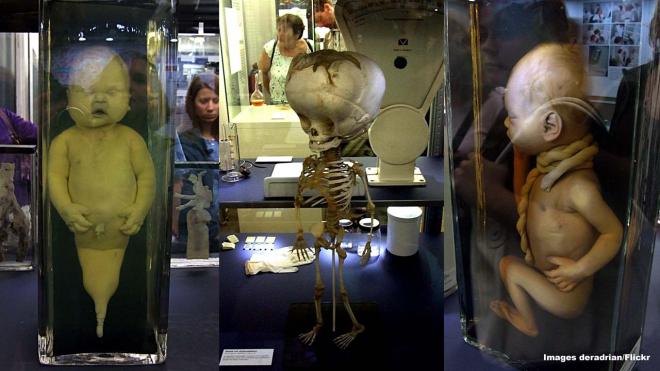 This news article has been verified through:
https://www.atlasobscura.com/places/catacombes-de-paris
https://www.bmm-charite.de/en/index.html
Click to read more
and watch the video
or