Air Canada plane makes crash landing, no reports of death
There were 132 passengers on board, 23 suffered non-life-threatening injuries; the snow storm seems to be the culprit.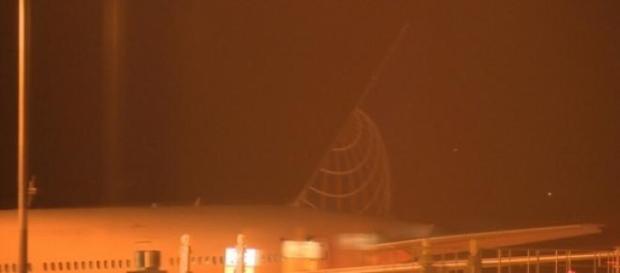 On a quiet snowy Sunday, Air Canada Flight 624 crash-landed and skidded off the runway at Halifax Stanfield International Airport. Apparently, the plane has suffered heavy damage and it also cut power lines on its way. The Airbus A320 plane, arriving from Toronto Pearson International airport, was scheduled to arrive at Halifax at 12.40 am (local time). As the plane got deviated from the runway, it clipped many of the power wires on its way, resulting in a power outage at the airport.
Series of events
A passenger says as the plane started skidding, he saw some blazes flashing out as it clipped power lines. According to few onlookers, the plane 'bounced' a couple of times before finally sticking to the ground.
So far, reduced visibility due to the massive snow storm on Sunday is considered to be the primary culprit in the accident. Reportedly, the wind was gusting to 62 miles per hour and heavy snow might have made the road conditions slippery.
In search of an exact cause, The Federal Authorities are investigating the lading incident. The emergency responders' team reached the site within a few minutes and negating any chances of fire was their priority following a prompt evacuation. Though power outage made the emergency system a bit complicated, the team was able to evacuate all passengers swiftly.
Social Media
In social media, some people took issue with the kind of words airport authority and Air Canada used to describe it. These people were raged by the misleading/confusing use of words by these bodies to describe a simple crash landing as 'abrupt landing', 'incident' and 'hard landing'.
Though authorities tried to make it look less gruesome, images do not speak the same. Images clearly show how bad the landing was and how worse it could have been. 
As airline industry has recently got tainted by Germanwings case and a series of mishaps lately, the incident is only going to add up to it. All that we could do is to hope there is no role of any other factor except for weather to cause this accident. #Security