Roger Federer keeps the dream alive at the Australian Open
Federer,35, secured a spot in the final after surviving a 5 sets thriller against Stan Wawrinka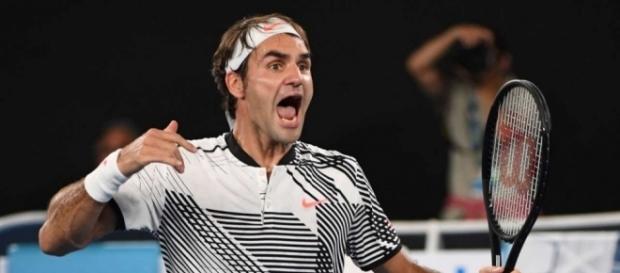 There are so many words suitable for describing the confrontation between Roger #Federer and Stan Wawrinka in the Australian Open's semifinals, and some of those might as well be: stunning, heartbreaking, surreal, slippery. When the initial draw was presented to the public, there weren`t many who would have thought that a 100% Swiss semifinal would happen in Melbourne. While Wawrinka has shown a great deal of inconsistency following his tremendous success at the US Open, Federer came in Australia after 6 months off the #Tennis court with no big expectations. But both players raised to the occasions providing a sample of great tennis.
Federer went into this semifinal being undefeated against Wawrinka on a hardcourt in their previous meetings.
And the stats will simply remain the same as the 35-years-old Swiss prevailed at the end of a 5 sets mind-blowing tennis performance.
Federer almost lost the strings of the match
The match had a strange sense of development. After taking the first 2 sets, Federer lost his compass during the medical time out asked by Wawrinka. The 3rd set was totally strange with Wawrinka trying to hang out longer in the match while Federer lacked the ability to exploit an apparently injured opponent. With no pressure on his shoulders, Wawrinka went wild and in just 25min he took the set by 6-1. The 4th act went on the same path with Wawrinka bullying Federer from the baseline. Eventually, Federer caved in by 6-4 and the match went into a decider.
After saving a break point in the 5th game, Federer broke the opponent serve in the next one.
That was the key moment as Wawrinka was unable to apply further pressure on Federer's serve. Widely regarded as the best player in history, Federer closed the match on his own serve by 6-3 in the 5th set.
Federer awaits his next opponent
Tomorrow, the 2nd semifinal of men's singles will oppose Rafael Nadal and Grigor Dimitrov of Bulgaria. Dimitrov is perhaps the biggest gain of this Australian Open. A few years back, he was seen as a great hope but he failed to confirm it so far. At 25 years of age, he seems to have found some maturity in his game and it pays off. He reached his maiden semis in Melbourne showing a great tennis along the way.
On the other side of the net will be a reanimated Nadal. The Spaniard is in great shape in Melbourne and it wouldn`t be a surprise if he`ll go all the way. After all, the Australian Open is the sole Grand Slam where he prevailed only once back in 2009 in a clash with the same old Federer.
As a matter of fact, this is what people are hoping for- a rematch of that final with both players competing at their best. The only one who might spoil this scenario is Grigor Dimitrov ( by many the younger version of Roger Federer in terms of playing tennis). #Australian Open 2017