Liverpool looking at making January transfers
Jurgen Klopp has admitted that the club may be forced to make some moves depending on the circumstnces.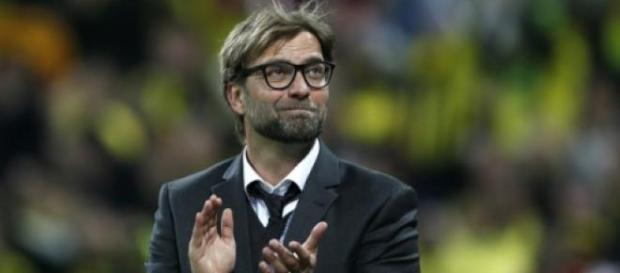 Liverpool manager Jurgen Klopp has admitted that the club could see some changes come around in the January transfer window given their injury struggles. #Liverpool continue their search for European #Football however their start to the season has made sure that, that task will be an uphill one. The Reds have already lost Danny Ings and Joe Gomez to injury meanwhile Mamadou Sakho, Christian Benteke and key players Daniel Sturridge and Jordan Henderson struggle with their fitness. Klopp has been forced to make do with the squad that he's got and has taken five points from as many games. The squad is languishing in 10th place with 17 points and the Champions League play-off spot is currently occupied by Manchester United who have 24 points.
Klopp implied that he'd prefer if he didn't have to make any changes to the team in January stating: "The January transfer window is not the perfect one because you have no time to train. You pick a player, put him on the pitch and say, 'come on, show your best performance.' But if we need, we will do." Klopp has somewhat revitalised the Reds as he has them playing a more interesting brand of football and he is a proven manager, having won Borussia Dortmund back to back Bundesliga titles as well as taking the club to a UEFA Champions League final. Liverpool fans will be expecting Klopp to bring that same kind of success and as inconvenient as it could be he may have to make some moves when the transfer window opens in order to replace some of the weaker players in the team.
The Anfield faithful have made it clear which players they would like to see go, however at the end of the day, the decision lies with the manager. It has been accepted that in recent years the club has brought players that the fans haven't been impressed with, however with a new system in place there will be time for these players to prove themselves.
After the start to the season that Liverpool has had, which included the sacking of Brendan Rodgers in would be unfair on Klopp to immediately expect something of him. This season will most likely be used as a way for the German to identify who he feels can help him bring silverware to the club. The Reds face off against 1st placed Manchester City this weekend and that will help them to see who can deliver in the big games, whilst Klopp has insisted that a full decision hasn't been made on what the club will do in January there is no doubt that this game will go a long way towards helping the club decide. #Premier League