Premier League A-Z Preview: Arsenal
I predict where each Premier League team may finish with one month to go until kick off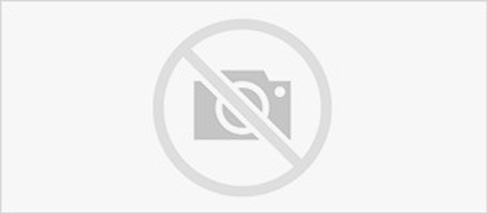 #Arsenal go into the new season having won a trophy - yes a trophy! All those years of embarrassment and failure are surely behind the Gunners now and they can look forward to having less pressure on them than previous years, yes? - 'No' is the honest answer to that. An FA Cup win which saw them stumble over the last two hurdles against poor teams is no sign that glory will now come, they are still not capable of challenging for the league and will have no chance in Europe - that is a fact but they have at least shown some intent now in having secured Alexis Sanchez from Barcelona. The Chilean will undoubtedly provide Arsenal with skill, a goal threat, a good attitude and I believe the winning mentality that they need but unfortunately they haven't been able to sign eleven of him, at least not yet anyway and until they do get more top quality players they will always be 3rd or 4th at best.
Mathieu Debuchy is an able replacement for Bacary Sagna but I would question whether he is the level of defender that will take them to the next level. Admittedly, you might argue that you can get away without a world class player in that area of the field - the likes of Barcelona and Manchester United have done that amongst others in recent seasons but unfortunately for Arsenal it's not possible to get away with having an entirely average back line. Per Mertesacker shows occassional signs of quality as does the likes of Kieran Gibbs but any team that comes up against Arsenal will think 'if we can get at that defence we have a chance,' and until that changes they will always be vulnerable. 
Something which could do with being on Arsene Wenger's side for the upcoming season is fitness of his key players. What might have happened, had Aaron Ramsey remained fit, must be something of consideration for Arsenal fans because they were flying until that point and his reintroduction at the end of the season clearly helped them to win the FA Cup. Other notable injuries included the likes of Theo Walcott, Jack Wilshere and bizarrely Kim Kallstrom who got injured immediately after signing in January. 
2014-15 Prediction: 4th. When it comes to predicting where Arsenal will finish next season my verdict is on the basis that they fail to strengthen their defence, which if they do will improve their prospects greatly. My verdict is also on the basis that Olivier Giroud is able to deliver in the way he did at times last season which is not certain from a player that often tends to be very inconsistent.  They will once again have a brief flirtation with a title challenge and I think Alexis Sanchez will have some great moments but at the moment there is no more to suggest that they can do any better than securing the last Champions League place. 2014-15 Prediction: 4th.  #Football #Premier League