Dutch add insult to injury with 3-0 win over Brazil
Neymar looks on as his side concede yet another three goals as Scolari's fate hangs in the balance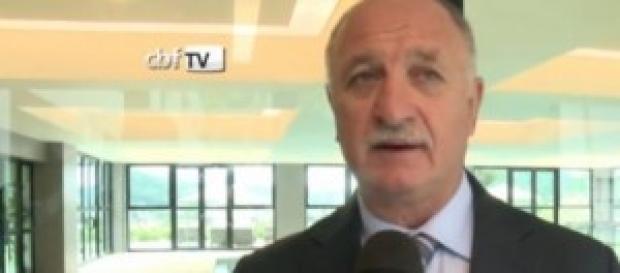 The evening began with Brazilian fans everywhere hoping for Brazil to bounce back from such a horrific defeat by Germany. The return of Thiago Silva for many provided a glimmer of hope that the Brazil defense could be back to its best. However, within three minutes it was Thiago Silva who brought down an attacking Robben as he battled his way into the Brazilian box. As a result he was awarded a yellow card for the challenge to the delight of the Holland fans. The penalty was slotted away into the top corner by a casual Robin Van Persie and the haunting memories of Germany came flooding back to almost everyone watching the match. Just under 15 minutes later a panicked David Luiz attempted a clearance that fell straight to Daley Blind who found the net, Brazilian faces further emphasized and confirmed that it was slowly becoming a replay of Tuesday's Semi-Final loss to Germany.
Although the Brazilians tried to improve it was still not enough for the Brazilian fans to boo their beloved squad that took them all the way to the Semi Final of one of the best World Cups in years. Once the second half began spirits were at an all-time low and the pace of the game reflected that. Holland players were almost happy to sit back and see out the game for their bronze medals. Aside from a few half chances by Brazil, Holland were settles in for the easiest 45 minutes they have had to endure in this year's competition. Their complacency even resulted in Wijnaldum scoring after meeting a cross from Janmaat in the dying embers of the game.
Ultimately it seems that Brazil's attempt to secure third proved that the side that began the campaign was nowhere near the quality of the side that ended in fourth place.
The rather lackluster performance from the home nation confirmed their ill fate and increases pressure on manager Scolari who admits that both of their defeats is solely his fault. His position within the team is likely to be reviewed within the coming days after an evening where an extra three goals on top of Tuesday night's seven has totaled ten goals within two games and subsequently the most goals ever conceded by a Brazilian side in World Cup history. Perhaps asking the question whether Neymar truly carries the team. #Football #Worldcup 2014