A glimpse of 'what could be' for Manchester City fans
Yesterday's victory over Bayern Munich finally gave Manchester City fans a small slice of the European magic.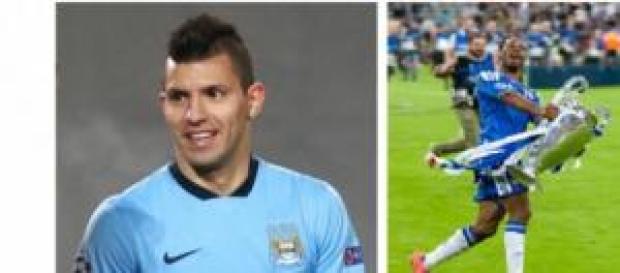 Another midweek came around and with it so did another round of Champions League fixtures. For the vast majority of fans of clubs in this competition the excitement builds in anticipation of another set of games between some of Europe's elite teams and players. One club who it seems does not share in the same excitement is #Manchester City, quite simply because they have rarely had anything to be excited about - that was until last night.
Regardless of the fact the victory came around as a result of tiredness demonstrated by Bayern Munich's ten men, this was still a night to remember and  could potentially be even more memorable should City progress to the next stage.
The atmosphere at the final whistle was one to behold as Sergio Aguero lapped up the applause for his fantastic hat-trick and is surely something City fans want to be able to enjoy on a more regular basis.
It is nights such as this that will result in most Chelsea fans for example telling you that this is their favourite competition of them all. Under the lights and against top quality opposition should be something which every player relishes but for some reason, which no-one can quite understand, this has not applied to Manchester City. All too often City players have frozen under the spotlight and for all the ultimate joy that came with beating Bayern Munich they still seemed overawed for large parts of the evening but there is no reason for them to be. It appears so often to be the case that City feel as though they don't yet belong at this level and that every game is not about how teams deal with them but how they can find a way to compete with others and as a result they tend to look lost, panicky and naïve.
City fans will be hoping that a victory such as this one will finally give the team the belief to assert themselves on the European stage and they will have no better test than that in the fiery atmosphere that will greet them in Rome in their decisive final match. What City's players needs to start thinking is that other teams won't enjoy playing  them instead of punishing themselves as always seems to be the case about the difficulty of their draw - don't tell me that CSKA Moscow, Roma and Bayern Munich jumped up with joy at the prospect of facing the English champions coming of the back of scoring over one hundred goals in a fantastic double winning season.
Manchester City have already demonstrated that they can compete with the best teams in Europe, almost beating Real Madrid away from home whilst drawing with them at home, competing with Barcelona for large portions of the Round of 16 tie last season and having beaten Bayern Munich three times now. City fans will now be hoping that the dramatic late goal that has kept their campaign alive will be the trigger for more magical nights that other English teams have enjoyed and their dear neighbours in Manchester are currently missing.  #Football