Dennis Reynolds might be leaving 'It's Always Sunny'
Actor Glenn Howerton says he's considering leaving the show before Season 13, citing a personal reason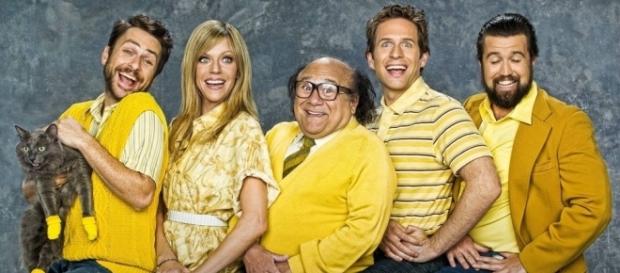 "It's #Always Sunny in Philadelphia" just finished airing its twelfth season and, unsurprisingly considering the show's popularity, it's already been renewed for both Season 13 and Season 14, breaking the record for longest-running live-action sitcom. The show keeps gaining more and more fans and recognition and critical acclaim. However, one of its stars may not be returning next year.
Glenn Howerton, who plays Dennis Reynolds on "It's Always Sunny" and has appeared in other shows such as "Fargo" and "The Mindy Project," has stated in an interview promoting the Season 12 finale that he is contemplating a departure from the show.
Howerton is starring in a new show that might conflict with 'Sunny'
Howerton may be considering departing "It's Always Sunny" because he's just been cast in a new comedy pilot for NBC to star alongside comedian Patton Oswalt, which has been conceived by late-night host Seth Meyers, "SNL" creator Lorne Michaels, and Mike O'Brien. He's always been happy to return to the role of Dennis Reynolds, but after twelve years, perhaps enough is enough.
When Uproxx posed the question of whether or not he'd be back, Howerton said that the situation is "a little complicated." He said that "it's not entirely certain whether I am or am not" returning for the thirteenth season of "It's Always Sunny" onwards. He gave fans hope by saying that he "might be," but also warned them that he "might not be." He said that the decision to possibly leave "has nothing to do with my relationship to anyone on the show," citing purely personal reasons for his potential departure.
The show can't afford to lose Dennis
As long as Danny DeVito isn't going anywhere (although he was just cast in Disney's live-action remake of "Dumbo," which hopefully shouldn't conflict with his "Always Sunny" schedule), fans will recover from the departure of Dennis. But the whole draw of the show is the Gang and their alliances amongst each other.
If we lose Dennis, we don't just lose Dennis. We lose Mac and Dennis, Dee and Dennis, Charlie and Dennis, so no more episodes like "Dennis and Dee Go on Welfare" or "Mac and Dennis Move to the Suburbs," so hopefully when Howerton comes to a final decision, he'll stick with his roots and "It's Always Sunny" will live on as it's supposed to, with the whole Gang in tow. #Television #Celebrities