What Donald Trump thinks of Alec Baldwin's impression of him
As you might expect, the President isn't a huge fan of the Democrat's caricature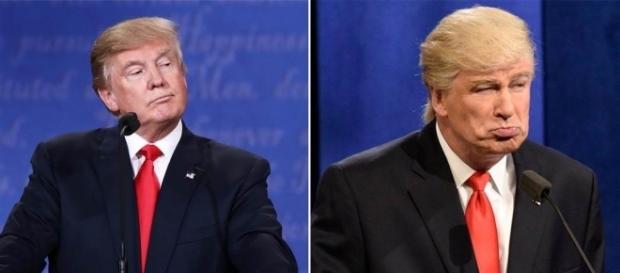 President Donald Trump hates NBC's hit sketch comedy show "Saturday Night Live." He says the show is "not funny," he thinks the actors are "terrible," he calls every episode "a complete hit job," and says that overall, he believes the series is "really bad Television!"
Trump hosted an episode of "SNL" in November 2015 during his ultimately successful Presidential campaign, and according to Pete Davidson, Trump showed signs of illiteracy during the table read and pre-production of the episode.
He hates Baldwin's impression in particular
On top of his general hatred for the whole of "SNL," Trump has a particular disdain for Alec Baldwin's regular impersonations of him on the show.
He says that Baldwin's performances as him "stink" and that the pre-election sketches were the "media rigging [the] election." Alec's brother Stephen Baldwin is a big supporter of Trump.
Despite bad reviews from Trump, Baldwin's portrayals as the Presidential candidate, President-elect, and now President have been generally well-regarded by critics and TV viewers.
Click to read more
You will watch a video to read the news
or