Best Supporting Actor Mahershala Ali is the first Muslim to win an Oscar
An achievement for the Muslim community, the talented black 'Moonlight' actor also leaves the #OscarsSoWhite controversy in his dust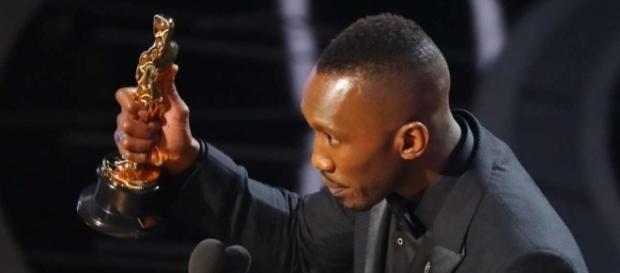 Last year, the Academy Awards were almost boycotted by the whole black community due to a lack of African-American nominees and nominees from other minority groups in a year with such great diverse films as "Straight Outta Compton" and "Beasts of No Nation." This year, that controversy appears to have been left behind as the award for Best Supporting Actor has gone to a black man, Mahershala Ali, for his turn as drug dealer Juan in Barry Jenkins' three-act drama "Moonlight."
Ali beat off some high-calibre competition
The other nominees for Best Supporting Actor boast major talent, making this an even greater success for Ali.
Also nominated were Jeff Bridges, whose turn as Marcus Hamilton was perhaps the only thing worth a damn in the abysmal and overrated "Hell or High Water," Lucas Hedges, who was left in Casey Affleck's tour-de-force dust in "Manchester by the Sea," Michael Shannon's performance as the cop in "Nocturnal Animals," and Dev Patel in "Lion," the only other non-white nominee in this category.
"Moonlight" is based on a play called "In Moonlight Black Boys Look Blue," written by Tarell Alvin McCraney, who provided the story for the #Film to ease its transition from stage to screen, in order to maintain his story's integrity in its adaptation. Barry Jenkins, who directed the film, turned this story into a screenplay. Alongside Ali, the cast of "Moonlight" features Trevante Rhodes, André Holland, Janelle Monáe, Ashton Sanders, and Naomie Harris, who plays Moneypenny in the Daniel Craig "James Bond" films.
In addition to Ali's Oscar win and its seven other nominations at the awards, including Best Picture, Best Director, and Best Adapted Screenplay, "Moonlight" also won Best Motion Picture (Drama) at this year's Golden Globes ceremony. Upon accepting the award, Ali became the first Muslim to win an Academy Award, making this not only an achievement for the black community in the #OscarsSoWhite and Black Lives Matter era, but also an achievement for the Muslim community, who are feeling the weight of the new President's boot trying to stamp down on their faces (that's a "1984" reference).
Ali's career is already thriving
Before the boost of an Oscar win, which will surely bring job offers flooding in, Ali's career had already been thriving as he starred last year as the main antagonist Cottonmouth in Netflix's "Luke Cage" and already played a role on their very first original series, political drama "House of Cards." He has also appeared in slavery drama "Free State of Jones" with Matthew McConnaughey, fellow Oscar nominee "Hidden Figures," Robert Rodriguez's manga-based sci-fi thriller "Alita: Battle Angel," and indie drama "Roxanne Roxanne" about rapper Roxanne Shante. #Celebrities #Religion