This year's highest grossing Asian movies so far
The Mermaid is one of the best, fabulous, and most amazing Chinese movies of the year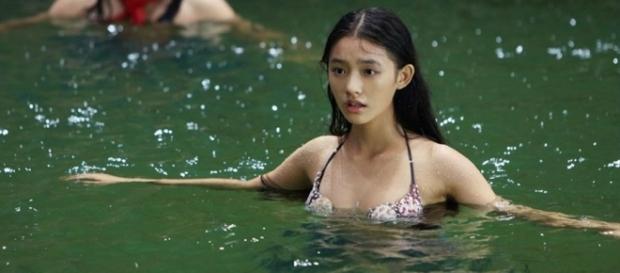 Just like Hollywood films, Asian movies are an excellent source of entertainment. Some of them are so impressive that they break the box office records in no time. This year, various Chinese, Japanese, and Korean films have hit the cinemas. A few of them have grossed high. Let us take a peek at some of the finest Asians movies so far.
The Mermaid (China)
The Mermaid is a Chinese romantic movie. Its director, writer, and producer is Stephen Chow. The story is about a playboy who wants to develop a relationship with a mermaid. The movie was released in February 2016. Upon release, it broke box office records in just a couple of days, and has become the highest-grossing Chinese movie of 2016.
In this film, the leading roles are played by Deng Chao, Lin Yun, Show Luo, and Zhang Yuqi. Kris Wu, and Lu Zhengyu have appeared in the supporting characters. According to a report, this film has grossed over $100 million, while the budget of the producer was $50 million.
From Vegas to Macau III (Hong Kong)
From Vegas to Macau III was released on February 8, 2016, in #Hong Kong and worldwide. This movie's directors are Andrew Lau and Wong Jing. It features Chow Yun-fat, Andy Lau, and Nick Cheung in the main characters, while Li Yuchun has played a supporting role. The powerful appearances of Jacky Cheung and Carina Lau are irresistible. It is the last installment of the From Vegas to Macau series. The story is about Ken and Mark who face many ups and downs in their life. The shooting began in August 2015.
In China, From Vegas to Macau III opened alongside The Mermaid and The Monkey King 2. So far, this film has earned more than $126 million. The producer spent around $29 million on this project, a report reveals.
The Bodyguard (China)
The Bodyguard is a Chinese action drama of 2016. Sammo Hung has directed this movie, and Andy Lau is the producer. It was released in April. So far, The Bodyguard has earned over $12 million worldwide. The story is about an old man named Ding. He helps the cops in capturing a criminal. No doubt, it is one of the most entertaining and amazing #Chinese Movies of the era. The leading characters have been played by Sammo Hung, Zhu Yuchen, Li Qinqin, and Feng Jiayi. Jacqueline Chan has appeared in a supporting role. Most of its scenes have been shot in Russia, filmmaker Andy told in a recent interview. #Asian Film