Hollywood movies to look for in September 2016
When the Bough Breaks is one of the most anticipated Hollywood films. It is expected to hit the cinemas next month.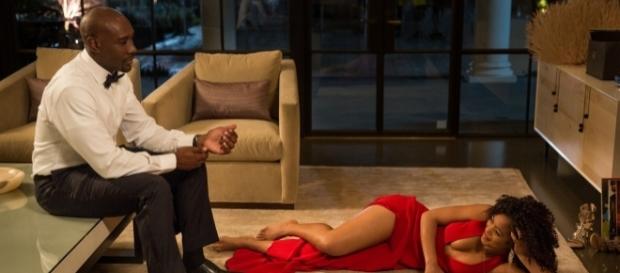 Without any doubt, the superhero movie is one of the most famous genres these days. But this does not mean #Hollywood filmmakers do not pay any attention to romantic, comedy and action films. In fact, this industry always gives us numerous glamorous and well-versed movies. This year, Marvel Studios and Warner Bros have released various 3D movies. September 2016 is bringing a lot of interesting Hollywood flicks. Let us take a look at the list.
Miss Peregrine's Home for Peculiar Children
Miss Peregrine's Home for Peculiar Children is one of the most anticipated Hollywood films. Tim Burton has directed this adventure movie, and the script writer is Jane Goldman.
The story is inspired from a 2011' novel of Ransom Riggs. The celebs like Eva Green, Asa Butterfield, Chris O'Dowd, Allison Janney, Rupert Everett, Terence Stamp, and Ella Purnell, have played the leading characters. You would find Judi Dench and Samuel L. Jackson in the supporting roles. The shooting of this flick began in February 2015, and most of its scenes were shot in London. It is expected to be released on September 30, 2016, under the banner of 20th Century Fox. The story is about a teenager named Jacob "Jake" Portman who has lost his grandfather. He discovers an unknown world and gets the chance to travel back to 1940.
The Magnificent Seven
The Magnificent Seven is another anticipated Hollywood film. The director of this action movie is Antoine Fuqua, while Nic Pizzolatto and Richard Wenk have written its script.
This is a remake of a 1960's British film of the same name. Denzel Washington, Chris Pratt, Ethan Hawke, Vincent D'Onofrio, Lee Byung-hun, and Manuel Garcia-Rulfo have played the main characters. You would see Martin Sensmeier and Peter Sarsgaard in the supporting roles. Most of the scenes of this movie were shot in Louisiana. Currently, the post-production is being done, and this film would be released in the first week of September.
When the Bough Breaks
When the Bough Breaks is an American film by Jon Cassar. The script writer is Jack Olsen, and the movie stars Morris Chestnut, Regina Hall, Theo Rossi, and Jaz Sinclair. Filming is done in New Orleans, and it would be released in the second week of September. According to the story, John and Laura Taylor are living a happy married life. The things do not go perfectly when they hire a surrogate, Anna, for their baby. The promos of this film look fabulous. Its first trailer was officially released in May 2016, by Sony Pictures. #Hollywood Flick #American Movies