Jon Snow is reunited with Lady Melissandre in 'Brimstone'
Kit Harrington joined the cast of the upcoming western thriller movie, 'Brimstone', with Guy Pearce and Dakota Fanning.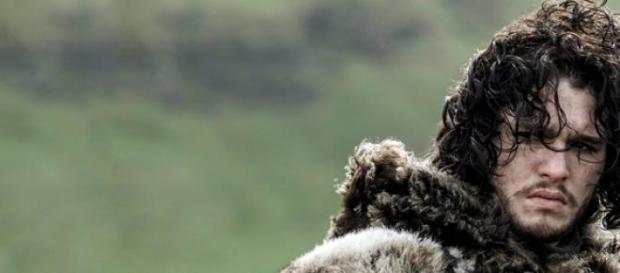 Book readers and TV show viewers alike are debating whether Kit Harrington's beloved character in Game of Thrones, Jon Snow, survived the season finale or not. Whatever Snow's fate may be, one thing is for sure: Kit Harrington's roads will inevitably crossed paths again with Carice van Houten's, the Dutch actress who plays Lady Melissandre, the priestess of the God of Light in Game of Thrones.
Kit Harrington is reportedly replacing Robert Pattinson (Harry Potter, Twilight), who suddenly left the movie, Brimstone, for unknown reasons. Brimstone is an upcoming western thriller that tells the story of a girl named Liz (played by Dakota Fanning) who is being chased by the vengeful Preacher (played by Guy Pearce). The movie's official website describes the plot as a survival tale in the cruel American Wild West, and an epic story about one woman's defiant resistance.
Along with Harrington, Paul Anderson (Sherlock Holmes: A Game of Shadows), Jack Roth (The Great Train Robbery) and Carla Juri (Wetlands) also joined the cast, although there's not much information about their characters yet. Harrington will play a guy named Samuel, who at first glance seems to be a potential love interest for Liz, while Carice van Houten will appear as a woman called Anna.
Principal photography has just begun, and the shootings will take place in Romania, Spain and Germany. Brimstone is directed by Martin Koolhoven, whose last movie, Winter in Wartime, came out back in 2008.
Right after the season finale of Game of Thrones ended with a shocking twist, Kit Harrington answered a couple of questions in which he emphasized that he would be focusing on movies in the near future, since his character is no longer needed in the show. Of course everyone took his words with a grain of salt, especially after he was seen in Belfast, where Game of Thrones used to shoot the scenes for the Wall.
Now that he is leaving Northern Ireland behind to be reunited with 'Lady Melissandre' on the set of Brimstone, fans can continue to create theories about how Jon Snow could have survived the betrayal of his brothers of the Watch. Maybe the actor and actress can come up with something brand new that the creators, David Benioff and D.B. Weiss, will be fond of, and change their mind about the fate of the bastard son of the Ned Stark. #Games of Thrones #Film #Cinema