Fans express their 'grief' at Zayn Malik's departure from One Direction
Hashtag trends promoting self harm in wake of Zayn Malik's decision to quit band.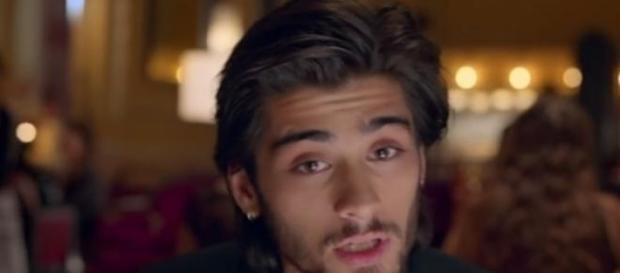 Mental health charities have expressed their concerns after a hashtag was trending on Twitter appearing to promote suicide following Zayn Malik's decision to quit the band after five years. The mental health charity Mind say they urge users not to engage with posts which appear to promote self harming.
In a statement posted on the One Direction website, Zayn said he was quitting the band to be a "normal 22-year-old." One Direction was created on the X Factor in 2010, put together by manager Simon Cowell. Malik flew back home from the One Direction World Tour last weekend, being signed off with stress after gossip intensified about his personal life.
Professor Craig Jackson, Head of Psychology at Birmingham City University, says that a "good cry" regardless of age can be "very therapeutic", however for some this may not suffice. He said: "There will however be a sizable minority for whom this will not suffice, and they may turn such sadness and feelings of loss upon themselves, and may resort to self-harm or other destructive and secretive behaviours that may go unnoticed by friends and family. This is what parents, siblings, and those of us who work with young people may need to be looking out for."
A number of fans have expressed their emotions on Twitter and other social media platforms. Videos have emerged of 'Directioners' in tears and visibly shaken at Zayn's decision to quit. It's not the first time that fans of pop groups have expressed their emotions in such a public way.
In 1996, a telephone helpline had to be set-up to help distraught fans deal with the news that Take That were to split. Professor Jackson says that the extreme highs and lows that fans endure when a band member departs could be a warning sign for those who may go on to hurt themselves.
Harry Styles, Louis Tomlinson, Niall Horan and Liam Payne have vowed to continue together as a four-piece. They arrived in South Africa as they continue their world tour. The foursome will record a new album, which they aim to release later this year. In a joint statement they wished Zayn well and that they were all sad to see him leave. #Celebrities #Music