Standing Rock at the center of thanksgiving dinner table
On going protests against the pipeline construction in the standing rock reservation, still a problem for the White House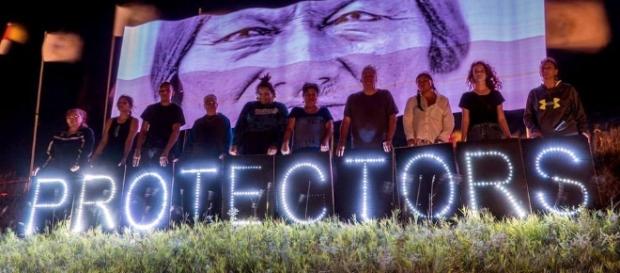 President #Obama vows to continue the turkey pardon tradition, which spares two turkeys from the Thanksgiving table at the White House. He said during the gathering at the white house "Thanksgiving is a chance to gather with loved ones, reflect on our many blessings and, after a long campaign season, finally turn our attention from polls to poultry".
A holiday to celebrate compassion of indigenous Americans
Thanksgiving is celebrated in the United States, each year on the last Thursday of November. The holiday is a remembrance of the harvest season and incorporates the welcoming treatment given to European pilgrims, by the indigenous people, almost 400 years ago.
Thanksgiving is celebrated each year on the last Thursday of November.President Barack Obama has been criticized for not sending out guards to protect the protestors at Standing Rock Reservation.
Companies say pipeline construction does not increase earthquakes
The protests are ongoing since last year, with Native Americans and supporters trying to stop the pipeline construction from passing across their reservation. Some environmentalists say the pipelines presents a real risk to water and land contamination as well as an increase in earthquakes but, experts have done tests and studies and found no real threat to the region. The pipelines however, are been built almost entirely on private property, and crossing ancestral lands of the Standing Rock Sioux. Protestors have different reasons and concerns and thus, a large number of people from different backgrounds have united against the construction.
Both the current president Obama and president-elect Trump have given holiday speech calling for peace
President-elect Donald Trump also posted holiday message this year, speaking on uniting the country after the elections. Trump said, "It is my prayer, that on this Thanksgiving, we begin to heal our divisions and move forward as one country, strengthened by a shared purpose and very, very common resolve". Activists are planning to give the hundreds of protestors a Thanksgiving dinner. #USA #standingrock