Donald Trump's lawyer: US Presidents cannot commit obstruction of justice
Obstruction of justice is one of the grounds for impeachment, but Trump's lawyers believe they've found a loophole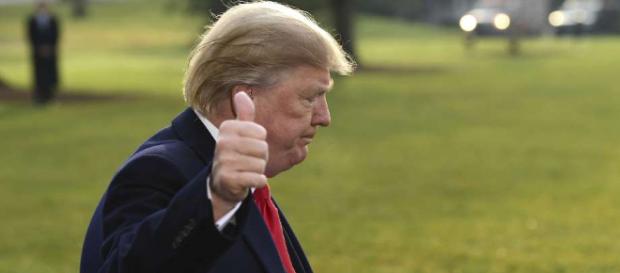 According to the lawyer who represents US President Donald Trump, his client cannot be convicted for #obstruction of justice, because it's impossible for a US President to commit obstruction of justice. Interesting. Obstruction of justice, of course, is one of the grounds for the impeachment of a United States President, which would see them removed from office and replaced by their Vice President (which, in Trump's case, wouldn't make matters any better, because it's Mike Pence, a smaller, rattier version of Trump).
Trump lawyer John Dowd claims POTUS is 'chief law enforcement officer'
John Dowd, Trump's lawyer, said that the President of the United States is the "chief law enforcement officer" in America, and therefore he can do whatever he wants with regards to the law, overruling everything that's written in the Constitution, and it would all be fine because he outranks everyone.
This all comes amidst more and more claims that are coming out about the links between the Trump campaign and the Russian government, as Robert Mueller's FBI probe is getting confessions out of Trump's contacts left and right. Obstruction of justice is what brought down Richard Nixon after the Watergate scandal. We'll just let the courts decide what a President can and cannot do. #Donald Trump #Richard Nixon