Stormzy calls Theresa May a 'paigon' during his GQ award acceptance speech
The hip hop artist took on the Prime Minister when accepting an award after her rival Jeremy Corbyn gave him the award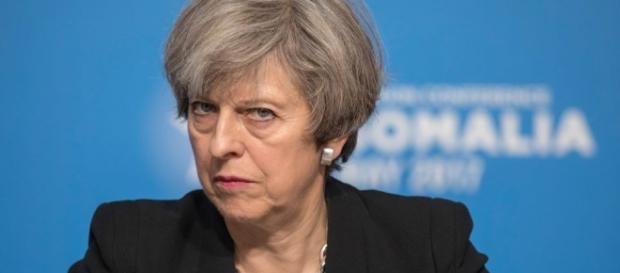 Hip hop artist Stormzy taught a lot of people a new word last night when he accepted his award at the GQ Men of the Year awards ceremony. The award was presented to Stormzy by Labour Party leader Jeremy Corbyn, who said in introducing him that called him "an incredible and very powerful artist" who has "single-handedly ushered in a new era in British music."
When Stormzy came up to accept the award, he had a harsh word for Prime Minister Theresa May, the leader of the Conservative Party. He called her a "paigon," which some at first mistook for "pig." But "paigon" is a well-known word amongst black Londoners.
It means a person who betrays you who you cannot trust. This is not to be confused with "pagan," which technically means someone devoted to a non-mainstream religion and is often connected with Satanism.
Stormzy is a hugely influential artist
Corbyn had all kinds of praises to shower over Stormzy, whose genres are hip hop and grime. He said that the artist is "one of London's most inspiring young men," as he tells his listeners that they should vote, pray to God, and open up about their mental health issues and other problems.
He has real things to rap about, such as "speaking out against racism" and "supporting the victims of Grenfell." Corbyn added that Stormzy has always "remained absolutely true to his roots and committed to his values."