PTV Sports live cricket streaming Pakistan vs Afghanistan ICC World Cup Warm-up
Don't miss our Facebook page!
Like Blasting News page on Facebook: we will keep you updated with all the latest news.
Vladimir Putin, the controversy-swamped President of Russia, has spoken out to weigh in on the nuclear crisis in North Korea as it escalates rapidly. Putin warns that it could lead to a "planetary catastrophe" and a massive death count. He says that there's "no other way to solve the North Korean nuclear issue" besides "peaceful dialogue."
Putin explains that this is the only way to deal with the crisis, adding that increasing "military hysteria" during such a situation would be "senseless." He told journalists at a press conference in China that a military response is "a dead end" and that what could be coming if we continue with the military strategy is "a global, planetary catastrophe" and "a huge loss of human life."
Pyongyang nuclear test on Sunday by far its most powerful yet
On Sunday, North Korea carried out another nuclear test – its sixth total – and it was by far its most powerful test yet.
The underground launch set of an earthquake with a magnitude of 6.3. It had a stronger impact than the nuclear bombs dropped by American forces on the Japanese cities of Nagasaki and Hiroshima in World War II. These are scary times we're living in. For once, vladimir putin might be talking reasonable sense.
Putin's comments came at the Brics summit, one of the lesser-known summits at which the leaders of Brazil, China, India, Russia, and South Africa.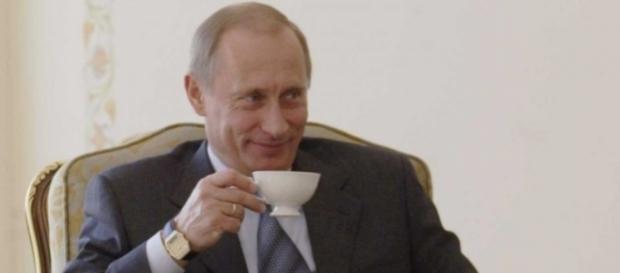 Putin spoke about the North Korea crisis on the last day of the summit, which took place in Xiamen, China. He said that Russia condemns the actions of North Korea, although he believes that any further sanctions and warnings against Pyongyang will be a waste off time. This must be serious then, because Russia doesn't even condemn the actions of the Assad regime in Syria, instead working with President Bashir al-Assad to inflict terror upon his people.
Putin blames the interventions by Iraq and Libya with sending Kim Jong-un, the North Korean leader, down the path to thinking he needs to have nuclear arms in his arsenal to keep himself out of risk. It's heading us into the Third World War. The Russian President brought up "what happened with Iraq and Saddam Hussein." He noted that Hussein was hanged, his children were murdered, "I think his grandson was shot," and the entire country was brought to its knees.
Putin said that the "people in North Korea remember well what happened in Iraq."
North Korea will keep nukes 'as long as they do not feel safe'
Putin said that the regime in North Korea will hold onto their nuclear weapons "as long as they do not feel safe." It's possible that they don't feel safe because all the other countries that are telling Kim to get rid of his nukes won't be getting rid of their own. That's where the geopolitical checkmate that's heading straight for World War III is coming from.
The reason that Putin is warning about the risks of military action against North Korea now is because the government of South Korea has just said that they won't necessarily rule out the prospect of redeploying tactical nukes from America on its land. But they're trying to ease the tension between the nations. It has come to light that Pyongyang is already preparing for another intercontinental ballistic missile launch.
US nukes haven't been on South Korean soil since the 1990s
American nuclear weapons have not been based on South Korean soil since the 1990s, and in the two decades since then, the government has dismissed it time and time again.
But now it looks like they're changing their mind. Song Young-moo, the South Korean defence minister, said that the government is currently mulling over "all available military options" in dealing with the North Korean nuclear situation. What Putin is saying is that any military options at all are a very bad idea.
Click to read more
and watch the video